#MothersDay: Here is how some Bollywood actors wished their moms on Instagram
Updated on May 15, 2017 05:28 PM IST
From Farhan Akhtar's cute Mother's Day poster to Deepika Padukone's super-cute throwback, here is a look at some of the cute Mother's Day posts from Bollywood celebs on Instagram.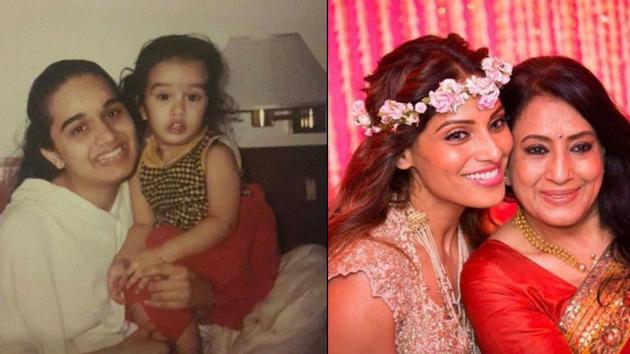 When everyone is giving their mothers some TLC (Tender Loving Care) this Mother's Day, Bollywood stars can't be far behind. Here are some of the #mothersday posts that they uploaded on Instagram, wishing their mommies a very happy Mother's Day.
ALIA BHATT:
The bubbly diva uploaded a throwback picture with her mom and wrote: "I got it from my mama " ❤️sonirazdan #happymothersday."
BIPASHA BASU:
Bipasha uploaded a picture with her mom from her mehendi ceremony last year and captioned it, "Everything I am... You helped me to be. Thank you Ma. Happy Mother's Day to all the wonderful mothers in the world."
ANUPAM KHER:
The veteran actor posted a cute picture with his mother and captioned it, "#HappyMothersDay.:) #Dulari #HomeMaker #PushkarsWife #BittuAndRajusMom"
SHRADDHA KAPOOR:
The actor posted a throwback image with her mother and captioned it, "My mommy. My best friend. The wind beneath my wings. My everything. I love you more than words can express. Thank you for being you. Happy Mother's Day!!! "
FARHAN AKHTAR:
The actor made a quick poster from a picture of his with his mom, and wrote,"So much of a mothers time is dedicated to her children, that she could have, consciously or unconsciously, put aside some dream or goal she had for herself. Today, ask her if there is any such unfulfilled dream and if so, support her to achieve it. Like she has you through your life. Happy Mothers Day."
MADHURI DIXIT NENE:
Madhuri shared an image with her mother, and gave a shout out to all the moms in the world with a caption that read: "To all the women who brought us into the world, nurtured us and taught us to dream and achieve: Happy Mother's Day!!"
SUSHANT SINGH RAJPUT:
Sushant's tribute to his late mom was heartfelt. ‪Why do I feel that I would suddenly wake up from this dream and would hear you calling my name ‬#Maa "
DEEPIKA PADUKONE:
Deepika's cute throwback picture with her mom carried a short and sweet message. It read ,"Love You Ma. #MothersDayEveryday"
ANIL KAPOOR:
Kapoor uploaded a picture of his mother holding a champagne bottle and captioned it, "Every day we live to experience the wonders of this world, is a debt we owe to our mothers... They make their lives all about giving you a great one & that to me, is the noblest act of selflessness.Thank you Ma for well...everything! And thank you @kapoor.sunita for making our family happy, loved and fulfilled...Mothers are and always will be the real heroes. Hope you're celebrating this #MothersDay with yours."
ADITI RAO HYDARI:
The actor uploaded a monochrome photo of her mother and captioned it, "I am because she is ❤....My cutie patootie #Amma #mymummybestest #mothersday"
ARJUN RAMPAL:
Rampal's cute upload with his mother read, "To the most special and beautiful woman in my world. I am because of you, thank you for your unconditional love Ma. Happy Mother's Day. #happymothersday #mybestfriend #beautifulsoul #love #mymother"
KRITI SANON:
Giving a shout out to the stress taker and stress buster in her life, Sanon captioned her throwback upload, "Happy Mother's Day to the most beautiful mom ever!! The stress-taker and stress-buster of my family!! Love you Mumzooo!! @geeta_sanon"
Follow @htshowbiz for more.
Personalise your news feed. Follow trending topics