Not trying to educate on rock music: Imtiaz Ali
Updated on Nov 24, 2011 04:00 PM IST
Imtiaz Ali reacts to Strings vocalist Faisal Kapadia's criticism of Rockstar's music and Ranbir's Sufiana-rock get-up in the film.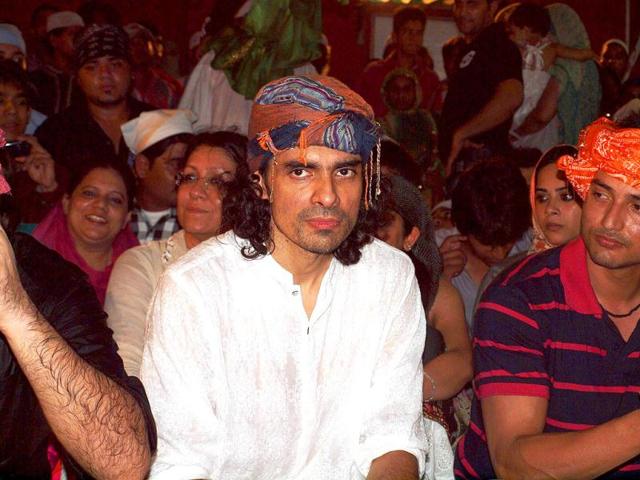 Hindustan Times |
, Mumbai
Roshmila Bhattacharya
Faisal Kapadia, internationally acclaimed vocalist of Pakistani rock band Strings, who was in the city recently to record songs for Sanjay Gupta's Shootout At Wadala, is not impressed with Ranbir Kapoor's portrayal in Rockstar or even AR Rahman's score and Mohit Suri's chart-toppers. In a recent interview, he pointed out that a lot of detailing has gone into Ranbir's Sufiana-rock get-up, but in real life, band mate Bilal Maqsood and he usually go on stage dressed in jeans and tees.
"For people who are not musicians, Ranbir's look could be the Rockstar look. But we know we can't look that way to sing the kind of music he does," Faisal argues. "We were listening as musicians. And the intensity that we saw in Ranbir's get-up and his body language was not manifest in the music. We found the passion missing."
Reacting to the criticism, director Imtiaz Ali says that for him, a rockstar is someone who is reacting to society and expressing himself through music. "Yes, since the music originated in the UK and US, rock music has come to be associated with guitars, drums and English songs. But our musical reality was different because Janardhan Jakar aka Jordan is a
desi
boy from Pritampura who could express himself just as well with a harmonium and tabla," points out Imtiaz.
He agrees that the songs Jordan composes and sings are not traditionally rock and span a range of genres, but points out that not just the common man, even musicians abroad have loved them.
Remembering Rahman as an "open-minded musical genius", Imtiaz points out that the Rockstar concert in Mumbai was a huge hit and songs like Sadda Haq, whose lyrics Faisal believes do not connect with Jordan's journey, have struck a chord with audiences in London and Dubai, as was evident during the promotional galas before the film was even released.
"Yes, the Rockstar title may have been slightly misleading, but then in India, we don't have any really successful rockers," he says. "The most popular musicians are in the movie business. And anyway, our intention was not to educate anybody about rockstars or rock music."
Personalise your news feed. Follow trending topics