Pak actor Ali Zafar breaks down on TV while talking about sexual harassment claims against him: 'I've suffered in silence'
Ali Zafar was in tears on television as he claimed that the sexual harassment allegations levelled against him by Meesha Shafi were untrue and a concerted campaign was being run against him.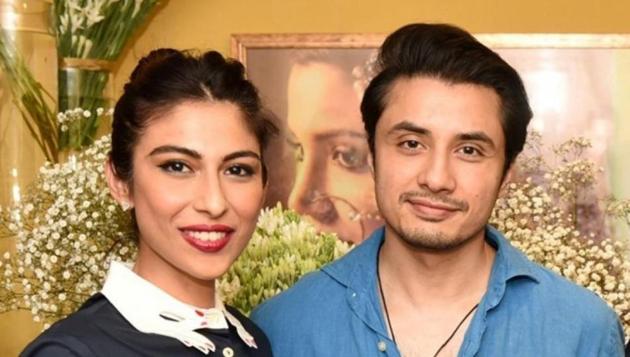 Updated on Apr 30, 2019 12:25 PM IST
Pakistani actor Ali Zafar had a meltdown on TV while discussing Meesha Shafi, who had accused him of sexual harassment during the subcontinent's #MeToo movement last year. Ali Zafar was giving an interview on Pakistan's GeoTV when he started crying while claiming that Meesha's accusations are false and a social media campaign is being run against him.
"I don't know why she is doing this, one should ask her," he said while refuting all of Meesha's charges. "All of us have been quietly suffering for so long. Not just me, but my family — my kids and my wife too. I haven't said a single word in the last one year as I had decided to take action legally through court. But they have been making fake accounts and tagging everyone who tries to hire me in order to ruin my career," he added.
He also mentioned the Mexican singer Armando Vega Gil who committed suicide after being accused of sexual harassment. "I still urge you to block out all voices and just isolate yourself and connect to God and end this. If you take one step forward, I will take ten steps forward," he said in a direct message to Meesha.
Meesha had called out Ali last April, accusing the singer of sexually harassing her. She had written, "Ali is someone I have known for many years and someone I have shared a stage with. I feel betrayed by his behaviour and his attitude and I know that I am not alone."
While Meesha's appeal against Ali was dismissed, he has filed a Rs 100 crore defamation suit against Shafi. Ali took to Twitter after Meesha's appeal was dismissed, "Meesha Shafi's case against me has been dismissed alongside the appeal made against the dismissal. The case in the court is my case against her to pay for damages that her false statement has caused me, which naturally she is trying to run away from. I have also filed a case against all the fake and other accounts being used to run a campaign against me on social media. I have been quiet about all this for a year while thousands of disgusting tweets were posted against me, like a campaign every time a big event comes. But it's time to expose the truth via due process of law for which I urge the FIA (Federal Investigation Agency) to take strict legal action. And a prayer to our respected courts to decide the matter at earliest for which I would like everyone to join me in asking Miss Shafi to come to the court. #FaceTheCourtMeeshaShafi."
Topics
Close Story