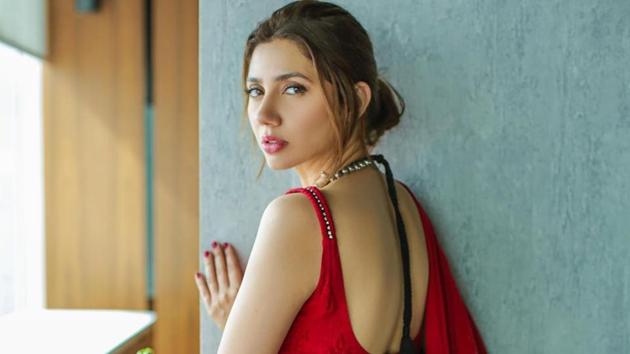 Pak actor calls Mahira Khan 'aged actor who should play mother and not heroine', her open letter is a beauty
Pakistani actor Mahira Khan has written an open letter after being called 'an aged actress who should not play a heroine but a mother' by TV actor Firdaus Jamal.
UPDATED ON JUL 31, 2019 03:40 PM IST
Pakistani actor Mahira Khan, who played the female lead opposite Shah Rukh Khan in Raees, has written an open letter after being called an 'aged actress fit to play only a mother's role' by TV actor Firdaus Jamal. The actor shared a handwritten note on Instagram, taking a dig at the actor without actually naming him.
Mahira wrote, "We are the present. What we do and how we do it, is our future. Thank you to all those who have come out to support me- I did not ask for it and that makes it even more special."
She went on to say, "As an artist I am proud of my industry. I'm grateful to my senior artists for paving the way for people like me and so many others. I am also proud of myself. In this journey of mine, I can proudly say that I have done what I thought was right and never succumbed to what others thought was right for me. That - I will continue to do. InshAllah.
In a world full of hate, let's choose to love. Let's be tolerant of other people's opinions and let our fight be against the mindset -that a successful woman is a scary thought. No it isn't. It's a beautiful and empowering one. Let us stop picking on one another so that this industry and our country thrives like no other.
I read somewhere that 'Stardom' in Latin means - thank you to the fans when it was lonely. Stardom it is then! Love and Gratitude."
Her co-star Ashraf Bilal and many others hailed her reply on Instagram. Ashraf, who will be seen with Mahira in the film Superstar, wrote, "Nailed it @mahirahkhan super proud of u my Superstar :)"
Talking about Mahira on a Pakistani chat show, Firdaus had said that Mahira is not an 'actress stuff' and is just a mediocre model. He had said, "Ek toh uski age zyaada hai. Is age mein heroinein nahi hoti, maa ki kirdaar kiye jaate hain (She is older now and one doesn't play a heroine but a mother's role at this age)."
Also read: Anushka Sharma on Virat Kohli's aggression: 'He's like that on field because he's so passionate, he's the most shaant person I know'
Many known names of Pakistani film industry such as Mawra Hocane and Humayun Saeed had tweeted in their support. Mawra had written, "Taking a dig at the biggest name of your country makes you as small as it gets. Disrespectful remarks in the garb of opinions need to STOP. Hope the two mins of fame were worth it. Mahira works extremely hard to be where she is. It's not easy."
Follow @htshowbiz for more
Close