Red mark on Pakistani actor Mahira Khan's back: A surgery scar or a love bite?
Updated on Sep 22, 2017 03:20 PM IST
A source close to Humsafar actor Mahira Khan shared that she got the mark after a cyst surgery earlier this year.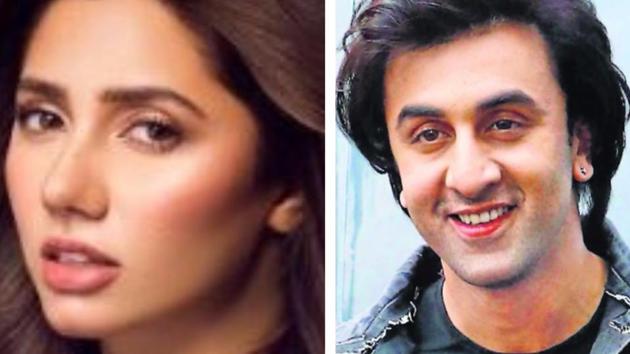 There have been rumours that actor Ranbir Kapoor and Pakistani actor Mahira Khan are seeing each other. What added fuel to fire are photos of Ranbir-Mahira during a smoke break in New York City, that have gone viral on the internet. In the photo, while Ranbir is dressed casually in T-shirt and trouser, Mahira looks gorgeous in a backless short white dress.
However, what caught everyone's attention in the photos is the red mark on Mahira's back. Internet users have gone on to speculate that it is a love bite. However, a source close to the actor denies it and says that it's a surgery scar.
"Mahira was suffering from this cyst for a very long time and one could see it even on the sets of Raees. She got the surgery done earlier this year and what you see in the photos is nothing but the surgery scar," the source told us. Interestingly, many also pointed out that these photos of Ranbir and Mahira have been clicked in July this year.
Meanwhile, a San Francisco-based celebrity stylist, Ania Fawad, had also shared a collage of Mahira in the white dress and a video of the actor at the 8th Beirut International Awards Festival, on her Instagram, to prove that the mark was always there and it's not what everyone's speculating. She wrote, "Sometimes things are not what they seem. #MahiraKhan #BirthMark #Viral #JumpingToConclusions #FalseAccusations #MahiraKhan #RanbirKapoor".
Follow @htshowbiz for more
Personalise your news feed. Follow trending topics