Saqib Saleem reveals his MeToo story, says a man tried to molest him when he was 21
Oct 16, 2018 01:30 PM IST
Saqib Saleem said a man tried to put his hand in his pants when he was 21 and has just started out as an actor.
With female actors such as Tanushree Dutta and Sandhya Mridul, among many others, sharing their sexual harassment stories through social media, the #MeToo movement has gained pace in India.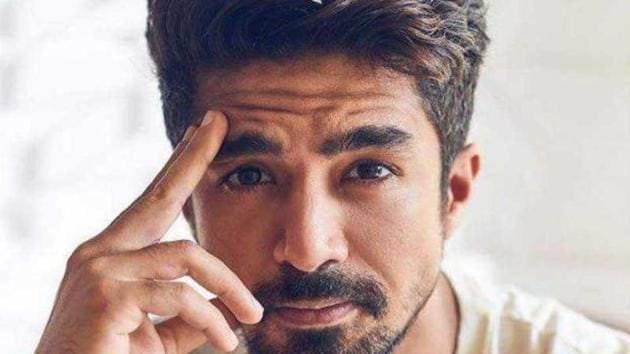 In this atmosphere, the fight is no more gender-specific, says the Race 3 actor Saqib Saleem, who shares his story of meeting someone on professional grounds and being harassed. Asked if he ever faced sexual harassment, Saqib says, "Yes, I don't want to take names, but when I started out as an actor — I was only 21 years old — there was a man who tried to assault me. He tried to put his hand in my pants."
Recalling the shock of that moment, the 30-year-old actor says that his instinct was to hit this man, who happened to be gay. "I smashed the person," says Saqib. The actor also makes it clear that he was reacting not to that person's sexuality but to his action.
"I have gay friends, and they're the most wonderful friends I've ever made. I don't blame the person's sexuality in this matter; it is the person's mentality," says Saqib. "When it happened with me, I whacked the guy and I told him to mind his own f******g business, and I left. I was 21, and of course, it scarred me, but I moved on. I'm sure that everyone's different and an incident such as this must affect different people differently."
He adds that growing up around women makes him take a stand against sexual predators all the more strongly. "I've also faced it. I can empathise with every girl who has been abused. It made me disgusted, so I know what women are going through," says Saqib. "Every sexual offender out there should be punished in the severest manner."
However, Saqib emphasises that a strong movement like this shouldn't be misused. He says, "I kid you not when I say that I've read each and every story that has come out on social media. Now, I think we can understand which one is right or [is] a lie.What I'm really worried about is, these anonymous posts that are coming out."
The actor says, "These stories are heartbreaking and sexual offenders are horrible people. But now the government needs to figure out a way. The country is in a position where a Twitter trial is happening. You should definitely call out a person on social media, but there's also legal system in our country, and we should go to court and take a legal recourse."
Topics