Shah Rukh Khan on Suhana: My daughter is dusky but she is the most beautiful girl in the world
Nov 13, 2018 05:37 PM IST
Shah Rukh Khan was asked to comment on why he endorses skin lightening products when he said that he doesn't judge people based on their looks.
For any father, his daughter is always the prettiest girl in the world and even superstar Shah Rukh Khan believes it. The actor was at the recent Kolkata Film Festival when he spoke about his love for his daughter Suhana. Shah Rukh was asked by The Time of India in an interview about how a few of his endorsements for products like fairness creams have raked in controversies over the years. He said that he has never tried to be dishonest to his followers and doesn't judge people based on their looks.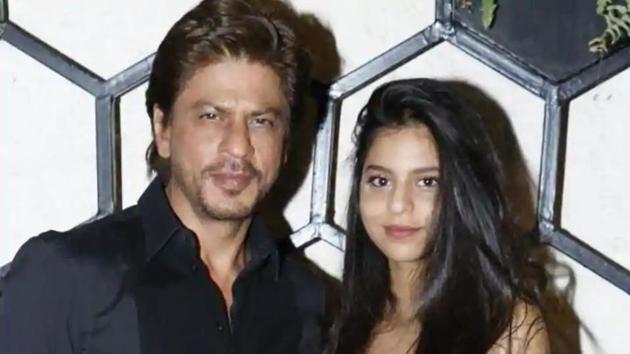 "Well, if I still smell a little honest beneath all that's public about me, then trust me, I've never tried to be dishonest with anyone. I mean, who am to do so? I was never the best looking guy, the tallest person, the most able-bodied person, the best dancer, the guy with the nicest hair, not from a fine lineage and I did not come from an acting school that taught me to be a Hindi film hero. So how can I belittle someone on any of these seven-eight aspects?," he said.
Shah Rukh added that because his wife and his kids are also 'normal people', he would be abusing them too if he they judged a person on these superficial qualities. "I'm a lower middle-class guy with none of these trappings. The only thing that must have worked for me is honesty. But look at me now; because of my stardom, I'm good looking also; I've become a poster boy! What joke is that? I used to have posters of Cheryl Ladd and Clint Eastwood in my room. I never thought main Cheryl Ladd ban jaunga ya toh main Clint Eastwood ban jaunga. That aspect was never a part of my life," he added.
He then talked about his daughter Suhana: "I'll be honest; my daughter is sanwli (dusky), but she's the most beautiful girl in the world. And nobody can tell me otherwise," he said.
Suhana turned 18 this year and made her magazine cover debut with Vogue. In her interview to the magazine, she said she wishes to be an actor in the future.
Suhana is pursuing her education in London in a private boarding school. She also spoke about moving away from home at 16 and said, "Moving away at age 16 was the best decision of my life. Living in a different environment and meeting so many new people helped me gain a lot of confidence. It's about being able to do the little things, like walk on the street or take the train—stuff that was so hard to do in Mumbai. But living away also made me appreciate home so much more."
Follow @htshowbiz for more