Simran row: Kangana getting story credit hurts my reputation, says Apurva Asrani
Apurva, who earlier wrote the script for the acclaimed Aligarh, says that Simran lead actor Kangana Ranaut getting a co-writing credit for the film 'completely discredits' his efforts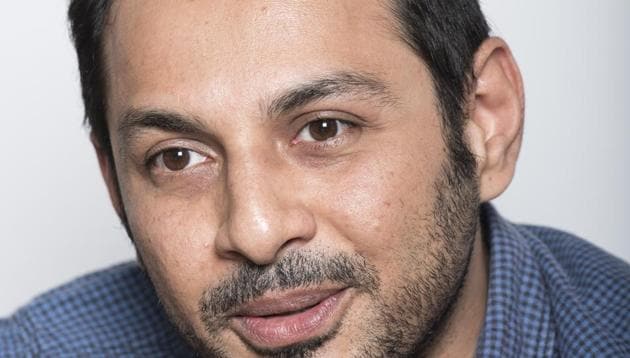 Updated on May 17, 2017 02:21 PM IST
Apurva Asrani, writer of the acclaimed film Aligarh (2016) and a National Film Award winner for the film Snip! (2000), is highly upset about actor Kangana Ranaut getting an 'additional story and dialogue' credit on the poster, and with this appearing before his own credit. He took to social media to bring up the issue, and people in the film fraternity, including filmmaker Goldie Behl, have come out in his support.
Apurva tells us, "I have made my stand clear with the (Facebook) post, and more than being irked about my credit given after Kangana's, this episode is damaging my reputation as a writer." Kangana and her spokesperson did not respond to our attempts to reach them for a comment.
The controversy erupted when Apurva wrote a long Facebook post, expressing his shock. He acknowledged that Kangana had "improvised" some of his dialogues, and "those improvs were excellent". But before that, he wrote: "Ms Ranaut has been claiming in several interviews that Hansal Mehta, the director of Simran, approached her with just a one line screenplay of the film. She says that the story was [a] dark & gritty thriller at that stage and that she herself developed it into a light, fun film. This completely discredits me and my efforts, and I have to call out this lie at the cost of so many of her fans turning against me."
He further wrote on Facebook that "at no point (during 9 drafts and 1 & a half years!!) was there any talk or communication that Kangana didn't like the tone or direction of the script. In fact, she used to jump with glee when I finished my narrations." It was only the day after he finished the first cut of the film that Hansal Mehta called him to say that Kangana demanded a co-writer credit.
Supporting Apurva on Twitter, Goldie Behl wrote: "Nice feel @Apurvasrani hv heard of additional dialogues but can't understand 'additional story'. A story is a story how can u hv additional." To this, Apurva replied: "Thanks @GOLDIEBEHL :) I think @mehtahansal is the best person to answer that question."
While Hansal Mehta remained unavailable for comments, his spokesperson said, "When something similar happened during the release of Queen (also starring Kangana), there wasn't any hue and cry about it. Then why is there so much of an uproar over this?"
Close Story