Soha Ali Khan on pregnancy: Kareena has been giving me health advice
Hindustan Times |
, New Delhi
Monika Rawal Kukreja
May 22, 2017 01:41 PM IST
Actor Soha Ali Khan says that she's blessed to have people like her mom Sharmila Tagore, mom-in-law and sister-in-law Kareena Kapoor Khan, who share health tips with her.
Soha Ali Khan is enjoying the first trimester of her pregnancy to the fullest. Though she was a little sceptical talking about it in the beginning, the actor is finally opening up and expressing her happiness after her husband, actor Kunal Kemmu announced the news. Talking to us recently, Soha shared how she feels blessed to be surrounded by people who have lots of advice to give and she's more than happy to welcome all the pearls of wisdom coming her way.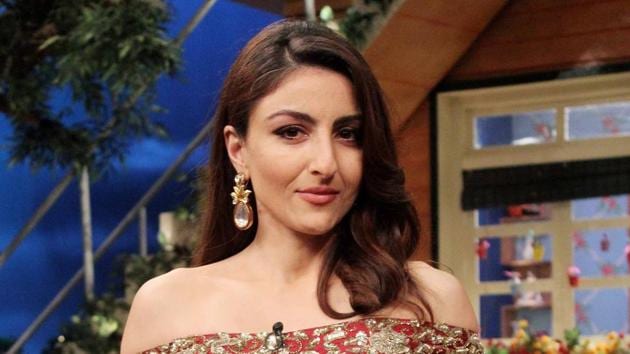 "My mom [Sharmila Tagore] and mom-in-law have a lot to teach me. They have all seen and brought up so many children themselves. It's like being on a film set. People ask me what's my mother's advice to me and she's always said that in a film also, when it comes to acting, there's one director and even on a journey like this [pregnancy], it's very important firstly to consult with your doctor and not get confused by too much advice," says Soha, adding that pregnancy is a journey and everyday is a learning experience.
"I'm going through changes. I'm looking forward to this next phase of my life, as I have never been a mother before," adds the actor, who is due to deliver later this year.
Ask her if sister-in-law Kareena Kapoor Khan, who became mommy to a baby boy, Taimur,in December last year, has any handy tips to share, and Soha shares, "Lots of health advice comes from her and various dos and don'ts. Anybody who's had a child will give you tips and because I'm so new to it, I want to do it properly, so I want to know what are the things to do and what to avoid. But, everybody and every pregnancy is different, so you have to have your own journey and figure out what works for you and what doesn't."
Has the family started any preparation or setting up a new room for the soon-to-be born baby. "Not yet. We've still got some time for that. There are expert interior decorators in our family as well—everyone is an expert, but certainly when the time is right, we'll look forward to decorating the room as well," she laughs.
Follow @htshowbiz for more