Sonam Kapoor acquires rights for The Aryavarta Chronicles
Published on Sep 30, 2017 05:39 PM IST
The actor now has the rights of Singapore-based author Krishna Udayasankar's bestseller series.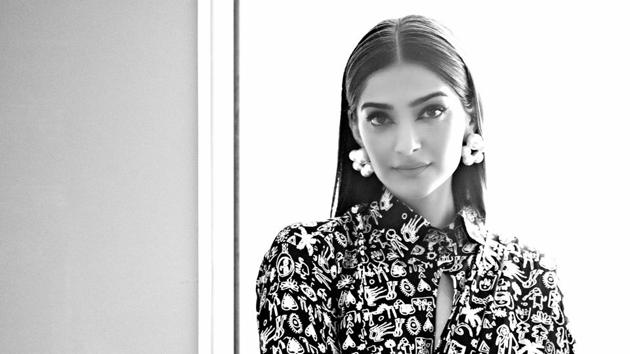 Of late, literary pieces have become a major source of inspiration for Hindi film-makers. Now, in the latest instance, we have learnt that Sonam Kapoor has acquired the rights of author Krishna Udayasankar's bestseller series, The Aryavarta Chronicles.
"Yes, Sonam has personally secured the rights from Jayapriya Vasudevan, who represents a literary agency. Krishna is a Singapore-based Indian author, known for her modern retelling of Mahabharata through the novels — Govinda, Kaurava and Kurukshetra. The three books collectively comprise The Aryavarta Chronicles. Sonam was hooked to the books the moment she began reading them. That's when she decided to get the books' rights for a big screen adaptation," says an insider.
Immediately after reading the series, Sonam reached out to Krishna on Twitter. "I was zapped and thoroughly star-struck when Sonam first reached out to me to let me know she'd enjoyed The Aryavarta Chronicles," says Krishna.
Sonam, who has been busy shooting for her new film, Veere Di Wedding in Delhi, couldn't be reached for a comment. But the author admits that it was Sonam's "passion for the story and its characters; and her down-to-earth attitude that totally blew me away". "I can't wait to work with her," she says.
Furthermore, Krishna finds it "exciting" that The Aryavarta Chronicles series is "in the hands of someone with great aesthetic vision". "Sonam is very passionate about the books and I'm sure her energy is going to make this a great collaboration that will be a game-changer in many ways. I look forward to working with her," she says.
Follow @htshowbiz for more
Personalise your news feed. Follow trending topics