Sonu Sood on leaving Kangana Ranaut's Manikarnika: Can't work with two directors on a film
Updated on Sep 04, 2018 04:04 PM IST
Sonu Sood has refuted Kangana Ranaut's accusations against him that he doesn't want to work under a female director.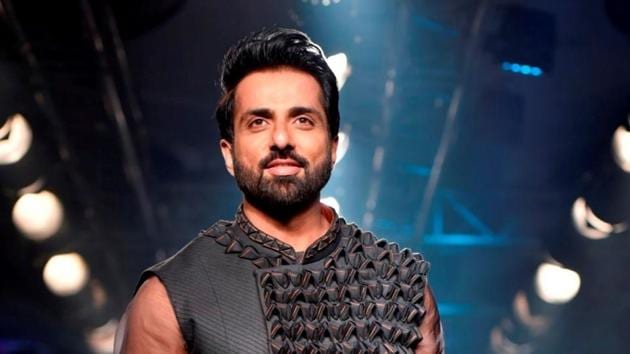 Actor Sonu Sood has reacted to actor Kangana Ranaut's accusations that he didn't want to work under a female director on Manikarnika. In a recent interview to Hindustan Times, Sonu said the problem isn't that he doesn't want to work under a female director but something else.
"That was not my statement. I never said that I don't want to work with a female director because I have already done a movie with a female director (Farah Khan, Happy New Year). I only said I can't be working with two directors on one set. So I will always maintain that stand and in a span of all these years, whatever films I have done, 80-90 movies, I have worked with one director at a time. So that is my stand and I will always stick to it," he said.
Kangana took the reins of Manikarnika from director Krish Jagalamudi for patchwork shoots of the film. It has now been reported that she will shoot almost 70% new footage for the film as Krish is busy with his other project, NTR biopic. For the reshoots, Kangana has roped in actor Mohammed Zeeshan Ayyub in place of Sonu.
In a statement to Pinkvilla earlier this week, Kangana had said, "Sonu and I haven't even met since the last shot with Krish (director) last year. He is busy filming Simmba. He couldn't even give us tentative dates to match combinations with other actors. The producers showed him the film and writers narrated the patchwork to him...he refused to meet me. He vehemently denied to work under a woman director, which is kind of amusing because Sonu is a dear friend and I have even launched the music of a film that he produced on his request, even though the team suggested that they have full faith in me, it seems, Sonu had neither dates nor faith."
Sonu later lashed out at Kangana for making these statements. "Kangana is a dear friend and she will always remain one but this constant playing the woman card, the victim card and making this entire issue about male chauvinism is ridiculous," he told India Today.
Sonu will soon be seen in JP Dutta's comeback directorial, Paltan. It also stars Arjun Rampal, Gumeet Chaudhary and Harshwardhan Rane.
Follow @htshowbiz for more
Close Story
Personalise your news feed. Follow trending topics