This is how much RK Studios could fetch the Kapoor family, according to experts
The sale of the iconic RK Studios, which the Kapoor family announced recently, could fetch them over Rs 100 crore.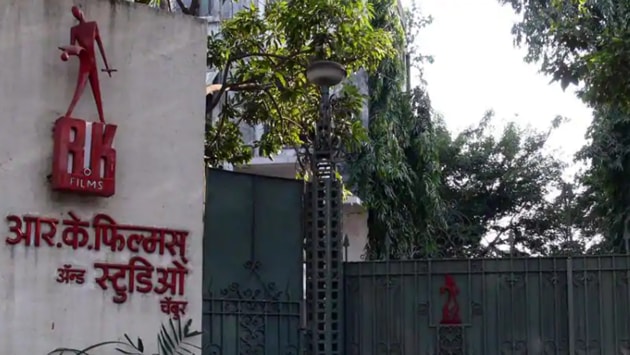 Updated on Aug 30, 2018 07:19 PM IST
The iconic RK Studios, which the Kapoor family confirmed recently they had decided to sell, could fetch over Rs 100 crore, a new report says. According to Mint, property brokers and experts claim that the Mumbai landmark, founded by Raj Kapoor in the 1940s, could be sold for close to Rs 128 crore.
The report quoted brokers as saying that comparable properties in Mumbai's Chembur area had fetched upwards of Rs 75 crore. The Kapoor family's decision to sell 1.6 acres of the 2 acre property arose after the studio was gutted in a fire in 2017. Actor Rishi Kapoor said that the decision to sell the property was a collective one.
In an interview to Mumbai Mirror, the actor said, "For a while, we did juggle with the idea of renovating the place with state-of-the-art technology. However, in reality it isn't always possible for a phoenix to rise from the ashes. We Kapoors are very emotional lot but then… The investment in rebuilding the studio would just not have yielded sufficient revenue to keep it going. Believe me, we had to take the larger picture into account and take a level-headed decision. Even before the fire, for years R. K. Studio had become a huge white elephant, toting up losses. The few bookings we would get from films, TV serials and ad shoots would expect free parking space, air-conditioning and discounts."
Kareena Kapoor Khan, granddaughter of Raj Kapoor, spoke about the sale on the sidelines of the Lakme India Fashion Week. "RK Studios will always be close to our heart. It is our family home. It is one of the glorious studios to have ever been made," she said, according to IANS. "I don't know how far what is actually happening. In fact, I have been quite under the weather and I haven't even met my father in the last four or five days... But of course, we have all grown up walking around in those corridors."
She added that the decision to sell RK Studios rests with her father, Randhir Kapoor, and his brothers. Randhir spoke to the Quint about why the family ultimately made the decision. "With the state of the roads and traffic today, no actor comes to Chembur to shoot in this studio. They would rather go to Film City. So, with a very heavy heart, we have decided to let it go. My whole family is very sad, but there's no other way," he said.
He said that "It's even more an emotional loss than monetary loss. We have lost the entire memorabilia of Raj Kapoor. Whatever Raj Kapoor had built has been burnt down."
Raj Kapoor established the studio with his film Aag, followed by the superhit Barsaat. Its string of successes include Awaara (1951), Boot Polish (1954), Shri 420 (1955), Jaagte Raho (1956). Raj Kapoor's last film before his death, Ram Teri Ganga Maili, was also produced under the same banner.
Follow @htshowbiz for more
Close Story