Who is Himesh Reshammiya's wife, Sonia Kapoor? All you need to know about the TV actor
Himesh Reshammiya's wife Sonia Kapur is a TV actor who now performs with Himesh Reshammiya on stage during his tours.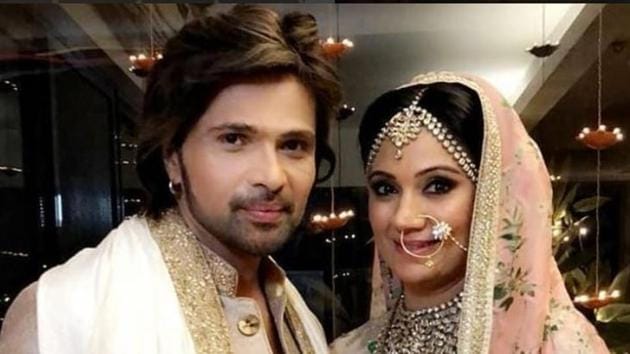 Published on May 12, 2018 06:48 PM IST
Bollywood singer Himesh Reshammiya surprised fans over the weekend as he tied the knot on Friday in a private ceremony with actor Sonia Kapoor. The wedding was a close-knit affair with just the parents of the couple and Himesh's son from his first marriage, Swayam, present on the occasion.
While Himesh's name is not new to Bollywood fans, his wife Sonia may not be an easy recall. A television actor, Sonia has starred in shows such as Kaisa Ye Pyar Hai, Jugni Chali Jalandhar, Kittie Party, Yes Boss, Sati and Remix and was a popular face in the television industry a few years ago. She was also the leading lady of the sitcom, Zaara and was seen in several films including Satta (2003), Fareb (2005) and Officer (2001).
Sonia essayed the role of Naina Khanna, Angad's (Iqbal Khan) mother in the musical drama Kaisa Yeh Pyaar Hai. She also played Mandodari in Jai Hanuman. She was also seen in the supernatural series Neeli Aankhein.
Himesh and Sonia reportedly began dating in 2006 and she was a frequent visitor to Himesh's house. Himesh and his wife of almost two decades, Komal, separated in 2016 and later divorced. Their decision to separate was described as amicable by Himesh.
"Himesh and I completely respect each other and are jointly going with this decision to part ways legally but mutual respect will always be there for us as I am a part of his family and will always be, and the same is with him towards my family. There are compatibility issues in our marriage but we respect each other immensely. Nobody else should be dragged into this matter and nobody else is responsible for this and the reason for our marriage not working is only and only compatibility. Sonia is not responsible for this at all and our son Swaym and our family loves Sonia just like a family member," Komal had said then.
Checkout some more pictures from the secret wedding last night:
Follow @htshowbiz for more
Close Story