Will superhero genre come of age in India with Bhavesh Joshi Superhero?
May 30, 2018 05:57 PM IST
Directed by Vikramaditya Motwane, Bhavesh Joshi Superhero is not about a man with superpowers going up against a mighty villain. It's about a common person meting out vigilante justice.
Even as Marvel is counting the records broken by Avengers: Infinity War, we in India are awaiting the first Bollywood film in the genre which goes beyond campy. Ask anyone about Bollywood films that have superheroes as their protagonists and the dismissive answer is 'meant for children'. Not just the audience but makers are also sceptical about the box office prospects of the film, preferring to offer infallible heroes who will -- if all goes well -- have children and teenagers watching them.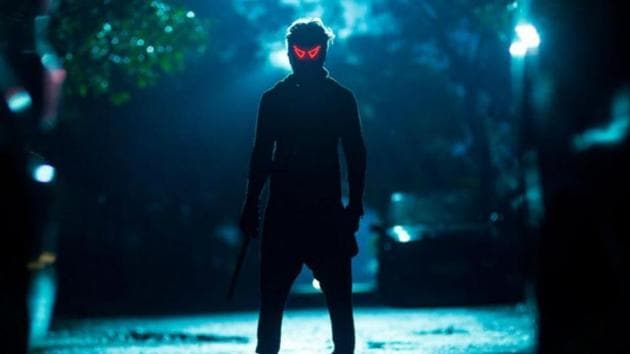 Probably, this is why Indian superhero film producers stick to the formula that never really worked in the first place.
When Puneet Issar was cast in the Indian adaptation of Superman in 1987, he was typically expected to replicate the original in an Indian set-up. However, the film that truly embraced local context and offered an idealistic superhero who was -- at the end of the day -- flawed like the rest of us was Shekhar Kapur's Mr India (1987). The film's lasting appeal proves that these are aspects that are central to the genre, ask Batman and Spider-man.
Treading the thin line between a sci-fi and a superhero film, Mr India brought forward the issues plaguing India. Though the characters were melodramatic but they resonated so well with the masses. Mr India did what we couldn't do but he was Everyman, facing corruption and inflation like all of us.
Not just Kapoor, Amitabh Bachchan also attempted the genre with films like Toofan (1989) and Ajooba (1991), but both these films lacked the connection viewers needed to sustain interest in them. They focussed more on magic and less on justice, another core trait of a traditional superhero film. While personal issues motivated western superheroes to take extreme measures, Hindi films were still inclined towards community values and larger social goals.
With the success of publications like Raj Comics and Tulsi Comics, which initially looked up to their American counterparts for inspiration, Indian readers started getting used to the individuality of comic book heroes. Characters like Nagraj, Super Commando Dhruv, Doga and Tausi gained a solid fan base among readers. Something that formed the base of Hrithik Roshan's Koi Mil Gaya (2003). It was the first Bollywood superhero in real sense.
Technically, Krrish was a giant leap from the crumbling structure of Shiva Ka Insaaf (1985) and superhit TV show Shaktiman. The impact was heightened due to better graphics. It no more appeared a hasty production job.
It wasn't dark and the superhero was not complex, a dimension that Hollywood had started exploring long time back. Nonetheless it was a huge box office success and a cue for big pocket producers to show some interest in the superhero genre.
Koi Mil Gaya's sequels Krrish and Krrish 3 achieved more commercial success, but the pattern they followed was more or less the same.
Drona (2008) tried to get more Indian by using mythological references, but it got lost in Abhishek Bachchan's bizarrely designed suit. Average filmmaking ensured audiences didn't take Drona seriously.
A Flying Jatt (2016) was also designed like a kids' film. With a forced tone against the environmental pollution, it lacked the maturity to tread new areas.
Robot (2010) and Ra.One (2011) were technically better but still a long way off from the maturity an audience fed on Hollywood films had come to expect.
That's why director Vikramaditya Motwane's forthcoming film, Bhavesh Joshi Superhero, seems to have an edge. It's personal yet dark. There is a clear reference to graphic novels and their philosophies. On top of it, it's not childish, at least not in the trailer.
It's about a relevant issue, the problem of safe drinking water, which concerns adults more than the kids. Further, it's vigilante justice in its pure form. The look and feel of Bhavesh Joshi Superhero is more complex than the Bollywood superhero films of the past.
Can it break the clutter and take Bollywood superhero films where they haven't gone before?
Follow @htshowbiz for more