Think you're in North Korea, let's vote: Rathore to Kashyap on Udta Punjab
Jun 08, 2016 01:06 PM IST
Upset with the committee's recommendations, Kashyap had tweeted,'I always wondered what it felt like to live in North Korea. Ab to plane pakadney ki bhi zaroorat nahin.'
Rajyavardhan Singh Rathore, minister of state for information & broadcasting, has responded to producer Anurag Kashyap's tweet in which he criticised the Central Board Of Film Certification's advice to make cuts to the upcoming film Udta Punjab, starring Shahid Kapoor.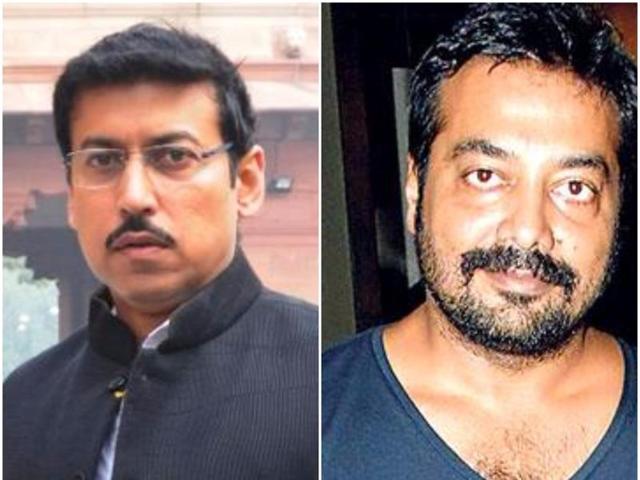 Upset with the committee's recommendations, Kashyap had tweeted,'I always wondered what it felt like to live in North Korea. Ab to plane pakadney ki bhi zaroorat nahin.'
Rathore said that the filmmakers who're not happy with the board's decision can go to the reviewing committee or the Appellate Tribunal.
Vani tripathi, a CBFC member, said that one shouldn't speculate before the revising committee's report is out.
The censor board has asked the filmmakers to drop all references to Punjab from the movie which revolves around the state's drug addiction problem.
Watch: Udta Punjab trailer
Directed by Abhishek Choubey, Udta Punjab stars Shahid Kapoor, Alia Bhatt, Kareena Kapoor and Diljit Dosanjh in lead roles.
Read: Censoring won't fix drug problem: Rahul Gandhi gives Udta Punjab wings
Read: Udta Punjab censor row: Anurag Kashyap compares India with North Korea
The movie is scheduled for a June 17 release.
Read: Punjab's drug problem in 5 steps: Facts, figures, falsehoods, and worse
Also read: Chitta ve? Study shows Punjabi songs driving youth towards drugs
Follow @htshowbiz for more.