Book review: Amborish Roychoudhury's book on cult films is a treat for those who dig them
Amborish Roychoudhury's book In A Cult of Their Own: Bollywood Beyond Box Office is an entertaining read about commercially unsuccessful films that have eschewed traditional tropes and plots and enjoy a special place in Bollywood cinephiles' hearts.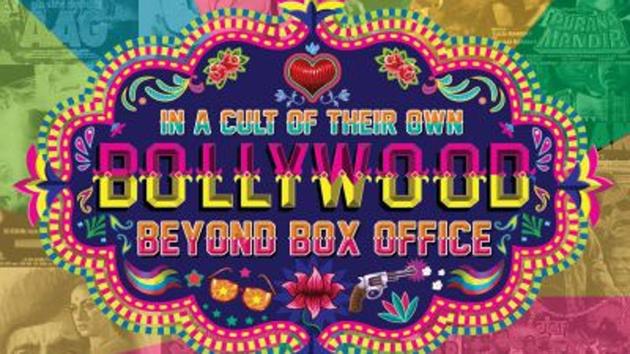 Published on Apr 16, 2018 05:36 PM IST
If you've been active on social media and are aware of the culture of cutthroat criticism and trolling of bad art, these last few years, and if you're a bona fide film fan, chances are that you have — on countless occasions — indulged in your own share of mocking and laughing at Mithun Chakraborty-starrer Gunda (1998), probably the most popular one in the mock-circle, if not the best, movie ever produced in the mainstream Hindi film industry. Come now, haven't you sung paeans to the mastery of its innovative filmmaking, the unsubtle references in its writing, and its liberating rejection of the effete craft of filmmaking?
Well, countless other undiscovered-as-yet 'gems' exist in Bollywood's cinematic universe, which churns thousands of films every year. And Amborish Roychoudhury's In a Cult of Their Own: Bollywood Beyond Box Office explores that very firmament of lost celestial bodies which have, for one reason or the other, failed to shine on us.
We had our own version of James Bond in Surakksha (1979). Mithun Chakraborty played agent Gunmaster G-9 much before Sunny Deol's Hero: Love Story of a Spy, or the succeeding generation of intelligence agents played by Akshay Kumar, Saif Ali Khan, and Salman Khan came along. We also copied Superman, with appropriated shots of Richard Donner's 1978 film and his iconic undies et al, as early as 1987.
And Roychoudhury's amusement with it all reminds the reader of a series of funny YouTube film reviews by Kanan Gill and Biswa Kalyan Rath. At the same time, his project isn't just to eke out laughs — there are moments when the author's fascination with cinema, and his ability to look at 'bad' films objectively, often as failed projects that got weighed down by ambition and suffered from lack of financial support, shine through.
Roychoudhury's book also looks at cults in an interesting way, reminding the reader of the beauty of such cinema — it has no pretensions to quality, and is marvelously inclusive. How else would you talk of positive tripe, landmark attempts, and absolute gems in the same list? Roychoudhury looks at the culture of filmmaking as a laboratory, full of accidents and discoveries. Even those born in the nineties might not immediately recollect Tinnu Anand, but the chapter on Shahenshah (1988) tells you his story of starting out as a filmmaker with dreams, and how he battled all odds to make India's first original vigilante-superhero film. It tells you about how a young filmmaker called Aditya Bhattacharya, in the same laboratory, distilled the Martin Scorsese and Ridley Scott brands of cinema to come up with the acclaimed crime drama, Raakh (1989).
The book takes up individual films in its 20-odd chapters (barring a couple of instances, where chapters deal with filmographies and trends). The chapters on Chashme Buddoor (1981), No Smoking (2007), and the celebrated (and ridiculed) Ramsay Brothers are particularly overwhelming. In a book that's otherwise funny and at moments, sarcastic (as in the chapter on the 1988 dud, Clerk), these three chapters seem to come from an entirely different mood. Why Chashme Buddoor is not replicable (despite the 2013 remake), or the stirring story of how No Smoking came to be made, make for an enlightening read.
Roychoudhury uses a large assortment of source material — actual behind-the-set events that are as entertaining as gossip, snippets of his own interviews with actors and directors, online videos and reviews sourced (and duly credited) from social media, and even letters. He often digresses to tell stories of how production constraints affected plots, how double entendre comedy was borrowed from regional cinema, and the curious case of the coconut-themed ashtrays in Chashme Buddoor.
At a time when the mainstream film industry is suffering from a worrying lack of ideas, and misogyny, racism, and jingoism are ruling films, discussions that books like Roychoudhury's start, empower the reader and his beloved medium to rise above the stupidity, and go back and re-read glimpses of brilliance from the past. It's a wet dream for those hopelessly in love with the movies.
Close Story