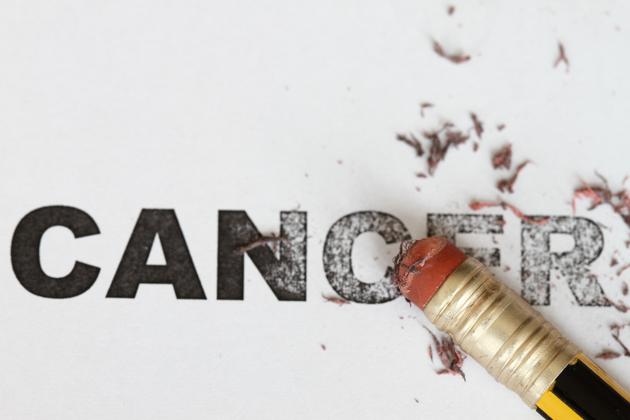 It's not all in your genes: Redefining the fight against cancer
In his book, Fat for Fuel, doctor and best-selling author Joseph Mercola asks: What if cancer is a disease of defective metabolism?
UPDATED ON JUN 03, 2017 04:42 PM IST
"We're losing the war on cancer because we have been fighting the wrong enemy..." says a line in the introduction to the book, and it doesn't take much to figure out that this book is the author's attempt to introduce his readers to the real enemy and show them how to deal with it.
So, who is the real enemy? "For over a century, we've accepted the scientific consensus that cancer results from genetic disease due to chromosomal damage in cell nuclei. But what if scientists are chasing a flawed paradigm? What if cancer isn't a disease of damaged DNA, but rather of defective metabolism as a result of mitochondrial dysfunction?..." What if…
New York Times best-selling author Dr Joseph Mercola explains how nearly all disease is caused by defective metabolic processes, in a book that is broadly divided into two parts: one on 'rescuing your metabolism' and the other about 'advanced healing with mitochondrial metabolic therapy'.
In addition to being a doctor, Mercola is also a fitness enthusiast. "My commitment to my fitness routine started in 1968. Dr. Ken Cooper's book 'Aerobics' catalysed my interest in health, which eventually led me to enter medical school 10 years later... seven years of medical school and family practice residency solidified my brain washing into the conventional drug-based medical model that exists primarily to treat the symptoms of disease. Virtually none of my seven years of training ever addressed the root cause of common chronic illness..." he says in the book.
The book's first five chapters, accordingly, deal with topics such as free radicals, dietary fats, the protein paradox, and the cleanest, most efficient fuels for your body. The following 11 chapters focuses on implementation. There is one chapter each on to how to get started, how to navigate your transition to burning fat, and the power of fasting to optimise mitochondrial health.
Dr Mercola reveals that what causes metabolisms to go haywire, in most cases, are damage and dysfunction in the mitochondria, thousands of which are at work in nearly every cell in your body, generating the energy you need to stay alive and well. When mitochondria are damaged in large numbers, it is impossible to stay healthy.
He also promotes the ketogenic diet that is low in carbohydrates and high in healthy fats, and vouches for it as the proper fuelling system required for the human body to stay healthy. He also says the diet supports healing. The benefits are not restricted to preventing serious illnesses either. Dr Mercola explains how the right fuels also help boost brainpower, increasing energy levels, enable weight loss and manage to keep that weight off too.
The inspiration behind the book was seeing many of his friends succumbing to cancer, he says. "My goal in writing this book is to... tell you what foods to eat, practical strategies to follow, and ways to monitor your progress to help your mitochondria thrive — a program I call Mitochondrial Metabollic Therapy (MMT)."
It is not just about what to eat either; a lot depends on when you eat, Dr Mercola says. "MMT is for you if you are facing one or more serious health conditions — such as cancer, type 2 diabetes, neurodegenerative disease including Alzheimer's and other forms of dementia".
Mercola challenges many assumptions inherent in the allopathic system of medicine. What's interesting is that the author is knowledgeable, honest and aware.
Medical science changes rapidly, he admits in the very beginning, adding that "this book will need to be revised in the not too distant future".
Close