What makes Kolkata a great city in the words of its prolific chronicler
Nov 25, 2018 01:38 PM IST
P Thankappan Nair is an 86-year-old chronicler of Kolkata, who is leaving the eastern metropolis after a 63-year-long association. His legacy includes 62 books that he penned on the city and the 2,000 he purchased over the years and which he has donated to the Town Hall library.
Kolkata still remains a "great city" that hasn't lost its heart of culture and among whose people there is "some kind of discipline", says P Thankappan Nair, its 86-year-old barefoot chronicler, who has left the eastern metropolis after a 63-year-long association with the city. His legacy will be the 62 books he penned on the city and the 2,000 he purchased over the years and which he has donated to the Town Hall library.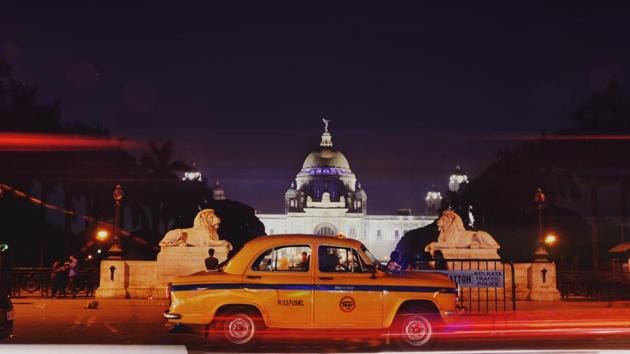 Nair has gone back to his roots — Chendamangalam, a small town in Kerala's Ernakulam district — as his children and grandchildren did not want him and his wife to stay on alone in Kolkata at their age. "The heart of the city has not changed. Although the city has lost its importance as many companies shifted their operations, but the city has not lost its culture. It still remains a great city," said Nair, while recalling his memories of the city.
"Somehow I like the city. It has got some kind of discipline among its people," added Nair, who still prefers to call it "Calcutta" though the name was changed to Kolkata in 2001. "I am already 86 and my two children and three grandchildren do not want me to stay here at this age, though my wife is also staying with me for the last 10 years," he said, while his wife was busy with last-minute packing.
His latest book, Gandhiji in Kolkata, would be released at next year's Kolkata Book Fair and he was not sure whether he would present at the event. Explaining his style of work, he said he would gather information from government records, newspaper clippings and listening to the local people as this was "very important" to know about a city and its culture, he said at his rented accommodation at Kansari Para Road, about 10 minutes walking distance from the National Library — his primary source of research.
"I used to ask the people whenever I saw any buildings or came across any little street to collect material and prepare notes about its origin. For example, I have been staying at Kansari Para Road since the 1960s and took interest in how it was named after Kansari."
Recalling the day he had arrived in the city on a Thursday morning in October, 1955, Nair said: "Armed with only a matriculation certificate and ₹20-25 in cash, I had travelled ticketless in a train to Howrah station for seeking a job here. I did not have anybody in Kolkata but had a reference of a U. Raman hailing from a village near mine."
He fell in love with the metropolis at first sight while crossing the river Hooghly and the iconic Howrah Bridge in a tram that took him to Dalhousie Square, Nair said, adding that he managed to meet Raman and stayed with him for few days.
Nair secured a steno-typist's job in a private company in Dalhousie Square within a week of his arrival in the city and kept on changing jobs. He eventually got a job at the Anthropological Society of India and was posted in Shillong for few years before returning to Kolkata. The historian has given all the books that he had purchased for his research to the city's Town Hall library to make it an "alternative and rich source" of historical documents, beside the National Library, he said.
"I used to go to College Street every day and had purchased almost each and every book written on Calcutta and West Bengal. There are about 1,700 books. In addition, a list of 300 books is being prepared and these would also deposited to the Town Hall authority. I have chosen the Town Hall as an alternative source of books as there are many books on the city in the National Library," Nair explained.
"The research work that I am intending to take up will be of a different kind. There is scope of researching in my native village because Chendamangalam is a place where the first printing was started in India by Portuguese. I would like to explore more on this," said Nair, who still remains on the lookout for a new challenge.