7 common questions every personal trainer is asked
Updated on Jan 27, 2018 11:01 PM IST
And easy answers to each of them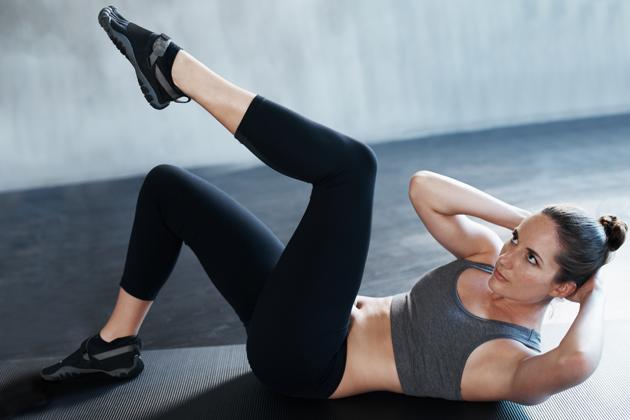 Hindustan Times |
Kamal Singh
If you are a fitness coach and you look the part, be ready to answer questions from complete strangers on diet, fat loss and fitness! I have always enjoyed answering these queries, but what surprises me is that for the last 20 years I have been answering the same questions. Here are seven questions I always answer.
1. How do I lose weight?
If losing weight is the goal, then the diet needs to be the focus. You cannot out-train a bad diet. Thus cut down processed foods, sugary drinks and eat more high-quality protein and good fats. Then add some exercise such as cardio and weight training to increase the calorie deficit. Losing weight is about getting the diet right; not exercise or workouts.
2. How do I lose fat from a particular spot, be it lower belly, love handles etc?
The answer, unfortunately, is that you cannot spot reduce. Fat is lost from all over the body, and getting stubborn areas like the lower belly and lower back lean requires the body fat percentage to fall below 13 per cent for men and 22 per cent for women.
3. A lot of women who are hitting the gym these days are still concerned about "looking muscular like men". They want long, lean and toned, but not bulky muscles!
My response is that women do not have the hormonal profile to build 'bulky' muscles like men, even if they tried. The competitive women bodybuilders we see in mass media are genetic mutants and they also ingest copious amounts of anabolic steroids. A woman with some muscle and low body fat automatically has the lean and toned look.
4. How to gain muscle?
The answer is the reverse of losing weight. Here you focus on the training programme in the gym. The muscles need to be stimulated with the necessary intensity and volume, while large amounts of food have to be eaten. This needs to be done over a couple of years to build appreciable levels of muscle.
5. There is a subset of male gym-goers who only want 'cuts'. How to get them?
Whenever I am asked how to get the 'cuts', I say you cannot flex bone, and gaining muscle naturally is not easy. It takes consistent hard work in the gym and loads of food to build muscle. Then, you have to diet away the excess fat to get the 'cuts'.
6. Supplements are all the rage these days, so when can I take a supplement and what supplement should I take?
My usual response is that you should eat solid food first, then can take something if you really want to. Taking a good whey protein supplement is generally a good idea, but beyond that, I rarely recommend anything. Eat lots of protein, good fats and some carbohydrates, and you should be fine.
7. A lot of trainees looking to put on muscle and size are vegetarian. Is it difficult to get high-quality protein if you are vegetarian?
This is where the supplement industry has helped the vegetarian trainee wanting to put on muscle. Protein from milk – whey and casein – is available. All you need to do is mix water and drink. For vegans, soy and pea protein is also in the market. Earlier, trainees had no option but to drink milk and eat paneer, but now they have access to numerous types of protein that are available in delicious flavours.
There may be tons of information available on the Internet, but it isn't easy to sift through fact and fiction. That's why trainers need to constantly educate people by answering their questions.
(A strength and conditioning coach for the last 15 years, Kamal Singh, CSCS, specialises in post rehabilitation training and functional training.)
From HT Brunch, January 28, 2018
Follow us on twitter.com/HTBrunch
Connect with us on facebook.com/hindustantimesbrunch