Celebs in the loop
Updated on Aug 25, 2012 06:15 PM IST
Some of India's most gizmo-savvy celebs tell us about the apps, tools and devices that get them humming. Pooja Biraia finds out more...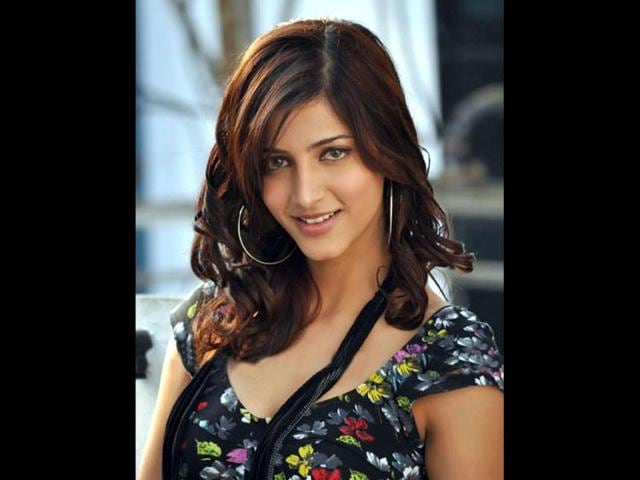 Hindustan Times |
Pooja Biraia
Some of India's most gizmo-savvy celebs tell us about the apps, tools and devices that get them humming
Shruti Haasan
Tell the truth. Do you really own three phones?
I do! A Blackberry, iPhone and a Samsung Galaxy 3.
Why did you choose these them?
I love the iPhone. Samsung Galaxy 3 is just great for apps and BlackBerry for its messenger app and push mail service.
So nothing ever lets you down...
Well, the one thing that bugs me is that my BB hangs too often.
Would you trade them for anything?
Nothing.
What kinds of apps have you filled 'em up with?
Leme Camera for pictures. SoundHound to keep a tab on songs and singers. And of course Twitter and Facebook to keep me connected.
Do you have a favourite tech movie?
The Matrix trilogy because of its concept. My favourite scene has to be Neo dodging bullets.
So if they'd let you, which gadget would you steal from cinema?
I would take it all! But mostly, the red pill!
Saurav GhoshalShow us your machine.
It's a BlackBerry Torch and I've been using it for two years now. .


How come?
Firstly, it is a BlackBerry and most of my friends use one as well so it helps me keep in touch with them on BBM! The Torch is great because it has a touch-screen and keypad.
Is life really perfect with the BlackBerry?
I like the touchscreen and keypad and it's great for email and BBM Messenger. But it does take too long to start when I put in a new sim card, web browsing is not the best compared to other smart phones like the iPhone and Galaxy S3, and the apps are a letdown.
So what would you trade it for?
Probably the BlackBerry Bold 4 but I'm waiting eagerly for the iPhone 5.
Is there an app you can't live without?
Spotify! I have it on my Mac and iPod. It is the best music app, ever! I have access to almost every song I want, anytime I want. I have the paid version and I use it every day.
Do you have a favourite tech movie?


Probably the Bond movies. All the devices are just so cool; it's the stuff dreams are made of!


So if they'd let you, which gadget would you steal from cinema?
Bond's Aston Martin with a remote control to manoeuvre it around!
Vikram Bawa
We hear you're really into your phone.
I've had the Samsung Galaxy Note for seven to eight months.


What made you choose it?


I wanted a phone enabled with an efficient Android system, which would offer a bigger screen size, the ability to edit pictures, to use Photoshop, Excel sheets, MS Word, etc. The Note is like a portable computer.
So all's perfect in that department?
I like the screen size, picture quality and the speed of the phone. What I do not like, however, is the low battery life, low sound quality and that the phone hangs once or twice a week.
Sounds like you should trade up.


I wouldn't. I broke my first Note two weeks ago, and bought the same one again.
So we're guessing you've spent time downloading a whole lotta apps.
Yeah. PULSE for fun. And Team Viewer to help me be in control of my office desktop through my phone.
And does tech rule your off duty life too? What about tech movies?


I love Battleship and The Fifth Element. The animation and photography in both the movies is unbelievable and way ahead of their time. The best scene in The Fifth Element is the one in which a taxi is being chased by the cops in mid-air. And in Battleship, it is the one during which the ship opens up to attack.
So you probably wish those movie gadgets were real?
I'd like to own the flying car from The Fifth Element and the alien ship from the Battleship.
Eesha KoppikharWhich phone are you using right now?


Galaxy S2. It is a very sleek handset and has a very good camera and great voice clarity. I've had it for seven months.
What would you trade it for?
Galaxy S3.
Are you an apps person?
I have the usual, like WhatsApp. It's very easy to use, helps you to communicate, share images, voice notes etc.
Do you like geeky films with lots of technology?
I really loved Avatar - the whole concept of the movie was brilliant. It combined technology with ancient mythology. There is a scene where the character encounters a tiger-like creature of the Pandora world and that is fantastically shot. I've also liked Inception, the whole idea of time travel was an illusion which was very artistically portrayed. You know that scene in which the entire road lifts up, when they realise they are dreaming and suddenly wake up? It made me skip a heartbeat.
So obviously you want something from those movies?
Actually, I would like to steal Christopher Nolan's brain.
Rocky SThat's not a new phone, is it?
Nope. My BlackBerry Bold 3 has been with me for three years...


So clearly you're a fan.
Yeah. It is simple yet classy and easy to use. I like the design and the simplicity of the phone. And there's Black Berry Messenger (BBM), which makes communication so easy. I use it all the time.
We're guessing your favourite tech movie is something of a classic too.
I love Mission Impossible and Men in Black. The scene in MI 4, where Tom Cruise climbs the Burj Khalifa, was simply impeccable.
If you could steal one gadget from the movies, what would it be?
In MI4, the laptop technology that they used is just mind boggling.
Diana Hayden
New phone alert!
I just shifted from the iPhone to a blue Samsung S3 two weeks ago. It was a present.


And are you enjoying your present?
I like the lightness, the colour and the clarity of the phone. But not the size, battery life, and the fact that it sometimes hangs, cuts in and out as you're speaking on it. I'd trade if there was a flip-open smart phone out there.
Are you going crazy with Android apps?
I am not an apps person. I just make calls and send texts and emails.


But you seem to love tech in the movies.
I do! My favourite has to be Avatar. It's visually stunning with a brilliant storyline and a great message. I love the part in which the protagonist lands on the sacred ground in the legend bird.
So you want to be an Avatar?
For sure. I want the machine that transports me to my Avatar state.
Karanvir Bohra
Wait a minute, which one of these is your real phone?
Both! I've had a BB javelin and a Google Nexus Samsung and for a year.


Why?


I love typing on the Qwerty keypad as it's much faster. And since my friend who works for Google gave me the metallic black Samsung-Google Nexus, I think it is the coolest phone on the planet right now! But I still miss my Nokia. I cannot make folders for my messages.
Would you trade your phones for anything?
For nothing!


Tell us about your favourite apps.
Given that I'm a music buff, SHAZAM most definitely is my favourite app. It helps me get my hands on any song that's playing around me. I have the free version and I use it every day.
Do you like gadget heavy movies at all?
I love Speed Racer! The story, the gadget equipped cars, the characters and the graphics - everything!
So obviously you'd want Speed Racer's car?
Obviously!
Vivan Bhatena
Word has it that you're a BlackBerry boy...
I have been for the past three to four years now. Initially I picked it up because there was a lot of hype about the phone but then I just fell in love with the power and simplicity on my fingertips.
Sounds like undying love.
Well, I love the email capability, the web browsing and the ease of use as we are always touring. However, I hate the fact that android apps don't work on Blackberry Messenger. BB is my favourite app as all my friends and work related contacts are on it and that keeps me from switching over to Android.
Also, I am passionate about photography, but the BlackBerry camera clarity is disappointing.


Would you ever trade it for anything?
A billion dollars so I would no longer need one.
Which is your favourite tech movie?
The Dark Knight and Iron Man. I love the fact that the director's vision takes you into a world where you can actually believe that Tony Stark could make those weapons and it's interesting that Bruce Wayne uses a military vehicle and not a Batmobile. All technology used in the film is believable. It has a human element and connect. I actually believe that if I had enough money I would buy the tumbler instead of a SUV or a Hummer.
If you could steal one gadget from the movies, what would it be?
The first gadget I'd like to own is the supercomputer which Tony Stark has in his house that lets him design anything in 3D and practically create anything. Second is the tumbler with the built-in bike from Dark Knight - James Bond is a pansy in comparison - and third is Iron Man's suit.
From HT Brunch, August 26
Follow us on twitter.com/HTBrunch
Connect with us on facebook.com/hindustantimesbrunch
Personalise your news feed. Follow trending topics