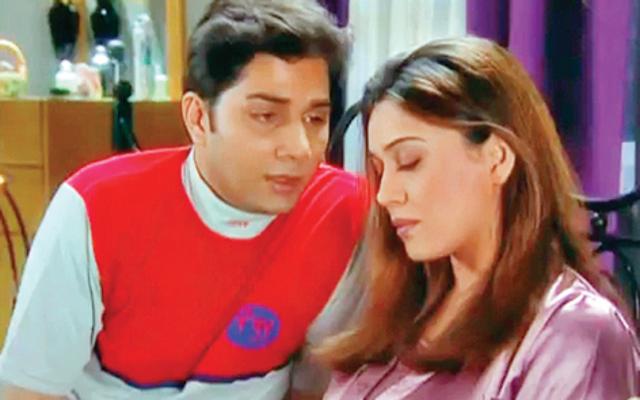 Ajai Sinha wanted to change the outlook towards women in relationships through Hasratein & Astitva
"I wanted to question why a woman in a relationship was always considered a bad thing," says Ajai Sinha who directed Hasratein and Astitva, Ek Prem Kahaani.
UPDATED ON JAN 09, 2016 08:07 PM IST
You directed Hasratein as well as Astitva Ek Prem Kahani. How were the two shows different?
With these shows, I was looking at narrating the story from a woman's point of view rather than following the norm of seeing things from a man's perspective. That's why I chose Hasratein – where a woman has an affair, and Astitva, where a woman marries a much younger man. I wanted to question why a woman in a relationship was always considered a bad thing. I wanted to change that outlook towards these subjects.
I feel that no relationship is ever complete – kabhi kissi ko mukkamal jahan nahin milta. And that's the thought I've tried to explore through my work. In fact, my new show Aadhe Adhoore on Zindagi also depicts the relationship between a married woman and her brother-in-law. That's the kind of connection that can never be complete due to its own complexities.
Did the channel have any reservations about airing these shows because of their unconventional subjects?
Zee TV, the channel on which both the shows were telecast, had no problem about airing them. They were keen on original content and were supportive throughout. In fact, for Astitva, it was the channel head of Zee TV who approached me with the concept of an older woman and a younger man. After I shot it and showed him the first episode, he was very happy and asked me to put it on air immediately. The show went on to become a big hit.
Hasratein tackled a subject that many wouldn't have dreamt of touching. In fact, had it been any other channel, they might have added the letter 'K' to its name to make it work!
Satellite TV has been around for 25 years. Why are the storylines of shows so uniformly regressive now?
To begin with, there is a lack of originality in the industry. To get original shows, you need programming heads with the ability and vision to showcase something different. TV should be a director's medium and there should be just one director and writer committed to a show. By getting different people on board, the concept and the story both suffer.
Unfortunately, most channels are caught in the TRP trap. Unconventional stories, on the other hand, don't get a good response from the audience and end up being pushed into a late-night slot or are simply axed. One of my shows, Samay, which talked about a mother suffering from Alzheimer's, began with a TRP of 5.5 and ended with a TRP of 2.75 in less than a year, simply because people didn't like the concept. As writers and directors, we have a responsibility to create original stories and raise the bar for creative storytelling.
Also, if a concept gains popularity on one channel, very soon the same concept is repeated on another channel. There is an urgent need for good stories, good directors and good dialogues.
Many actors these days treat television as a stepping stone for movies. I was fortunate to work with some fine performers such as Shefali, Pallavi Joshi, Nikki Aneja and Harsh Chhaya. I prefer working with actors who have a background in theatre as they tend to be more commited.
From HT Brunch, January 10, 2016
Follow us on twitter.com/HTBrunch
Connect with us on facebook.com/hindustantimesbrunch
Close