Domestic violence can be stopped only if we speak out against it: Meghna Pant
Published on Mar 04, 2017 10:52 PM IST
Silence is the biggest crime against women, says 35-year-old author Meghna Pant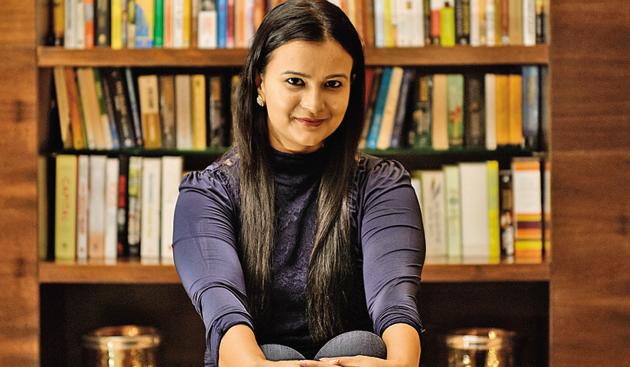 Hindustan Times |
Meghna Pant
In India, 33 per cent of women­­ – around 20 million women; almost the entire population of Australia – are victims of physical abuse. Take a moment to think about this. One out of every three women you know is hit by a man she loves and trusts! Worse still, according to UNICEF, 57 per cent boys and 53 per cent girls in India think a husband is justified in beating his wife!
The problem lies in our society. We ignore and even condone physical abuse. We tell women that violence is a private matter. We tell women to cover their wounds with make-up and sunglasses. We tell women to lie, to say that they walked into a door or tripped. We assume a wide distance between abuse and our own lives.
Worse still, we shame women who speak out. When yesteryear movie star Rati Agnihotri came out in public about her abusive marriage, she was judged and disparaged. She must have provoked him! It's a publicity stunt! Why didn't she walk out of the marriage earlier? Why would a strong woman like her endure her husband's beatings?
We don't shame the perpetrator or the crime. We shame the victim. And so, behind closed doors, the violence intensifies, protected by silence – everyone's silence.
Bad secrets
Now I am a storyteller by profession. I live to express emotions. But when a man began hitting me nine years ago, I couldn't talk about it. My few attempts ended in tears.
When I finally gathered the courage and wrote about my abusive relationship, I got an outpouring of messages from all over India. A dancer messaged me that her boyfriend broke her spine and she couldn't dance anymore. A theatre actress told me her ex-husband had thrown her out of a moving car. An ex-classmate wrote that she was hit in both her marriages. There were many such women, and many such stories. All they wanted was to be able to talk about it to someone. It made my heart bleed.
It also made me realise that silence is the biggest crime against women. To speak of it is hurtful, but to remain silent hurts us more. The only way domestic violence can be stopped is if we speak out against it.
This is how it is
First, let's debunk some common misconceptions about domestic violence:
Educated women from urban families don't get hit. FALSE. Women from all socio-economic strata are victims of abuse. Money does not buy you safety.
A woman is provoking the man or asking for it. FALSE. You can't provoke a man into hitting you. An abusive man will hit a woman no matter what the reason is.
Modern women don't put up with abuse. FALSE. The person who hits you is someone with access to you – a father, a lover, a boyfriend, a husband. When someone you love hits you, you go into shock, a numb denial. You wait for him to change. You want the abuse to end, not the love.
How to change it
Firstly, accept that you are in an abusive relationship. Your love will not stop a man from hitting you. Secondly, speak about it. It is a small but powerful step forward. Choose someone you love and trust: a parent, a friend, or a counsellor.
Remember that one punch or one kick could kill or paralyse you. If a man hits you once, he'll do it again. Don't rationalise his behaviour. Be honest. Be smart. Confront him. If he shows neither remorse nor change, end the relationship.
You may be afraid of being judged, scared to be alone. These excuses don't matter. Be strong! Get out of the house. If you have children, take them with you. Stay with a friend or family, stay in a hostel. Go to a woman's organisation or a social worker. Report him to the police. If you're married, find a lawyer. The law under The Domestic Violence Act 2005 protects you.
Sometimes it's difficult to believe that I'm still here. But I am. And I am laughing again. You will too.
Author Bio: An award-winning author and journalist, Meghna is the sister of stand-up comedian Sorabh Pant. Her bibliography includes The Trouble With Women, Happy Birthday and One And A Half Wife.
From HT Brunch, March 5, 2017
Follow us on twitter.com/HTBrunch
Connect with us on facebook.com/hindustantimesbrunch
Close Story
Personalise your news feed. Follow trending topics