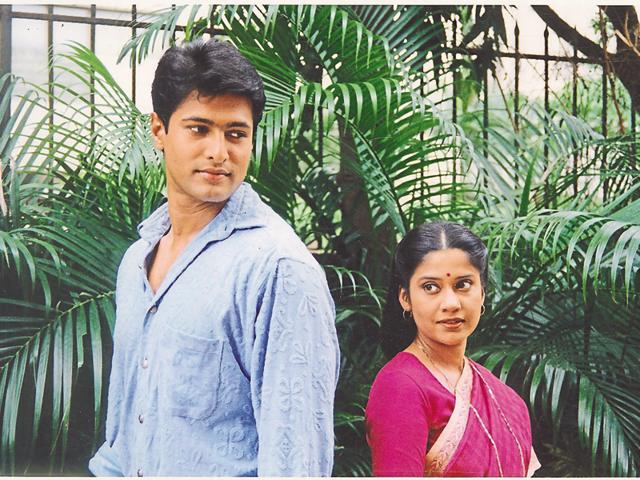 "My character in Kora Kagaz was tolerant yet not a doormat," says Renuka Shahane
Actor Renuka Shahane talks about how the audience accepted her character's relationship with the brother-in-law.
UPDATED ON JAN 09, 2016 08:10 PM IST
You character, Pooja, wasn't conventional...
Far from it! Not only does Pooja refuse to take her husband back, she also goes ahead and gets into a relationship with her brother-in-law, Ravi. This would have caused a furore. But it didn't. In fact, people would come up to me and say, 'Do not ever get back with Mahesh'. The character became popular because Pooja's story had won the audience over with her dignity. She fights the odds and battles her tormenting mother-in-law, but never breaks any norms without provocation. Pooja is a true-blue 'sanskari bahu', but she knows how to stand up for her rights. She is tolerant but refuses to be a doormat.
How did the audience accept your character's relationship with the brother-in-law, played by Salil Ankola?
All this happened because we built her character slowly and subtly, and never made the tone of the story regressive. Even now, there are shows that begin with brilliant promises, but a few episodes in, domestic politics start to seep in and every serial becomes a replica of the other.
What is wrong with serials on television these days?
Kora Kagaz worked with a clearly formulated script. The content was set, unlike today, where the story loses track of the original plot and deviates into random subplots. Even when our show got an extension, we had three clear tracks that we introduced. Pooja gets a job and becomes self-sufficient, Shalini whom Pooja's husband was in love with, gets pregnant and returns to the story, and Pooja and Shalini eventually become friends. None of these were at odds with the original plot and grew out of it almost organically.
Are you happy with today's soaps?
Soaps make money and cater to the the masses. When television reached the remotest of villages, shows were made to suit the tastes of the public there. If you feed beer to a kid instead of milk every day, he'll eventually get addicted to it; even the audience that earlier appreciated quality programming, got used to saas-bahu sagas.
From HT Brunch, January 10, 2016
Follow us on twitter.com/HTBrunch
Connect with us on facebook.com/hindustantimesbrunch
Close