Natural herbs to manage arthritis
Updated on Nov 24, 2018 10:06 PM IST
As with many health conditions, Ayurveda has a bunch of ideas for this one too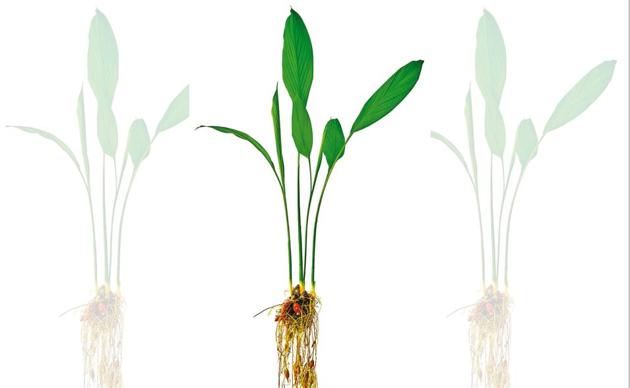 Hindustan Times |
Shikha Sharma
Arthritis is among the many disorders that Ayurveda is able to treat by using medicinal herbs. This incredibly painful condition – and rheumatoid arthritis is even worse – can be chronic in its nature, causing joint dysfunctions as well as reduced flexibility and mobility.
In rheumatoid arthritis, the joints are attacked by the body cells, resulting in redness, heat and swelling. This inflammation is the cause of the pain that every patient of arthritis suffers.
Here are some safe and effective herbs recommended in Ayurvedic texts that will manage both arthritis and rheumatoid arthritis naturally:
 Turmeric: Haldi or turmeric is a well-known anti-inflammatory herb. Take it as a decoction twice a day, sipping it slowly while it is still hot. Just add a pinch of haldi to water, and boil till the water turns a golden haldi colour.
 Ashwagandha: This herb has a host of benefits from helping your hair shine, to reducing stress and anxiety. For patients of arthritis, ashwagandha's ability to reduce inflammation is particularly important.
 Musta or nagarmota: Another herb with several benefits, nagarmota or musta is often used as a diuretic and to prevent intestinal infections. Like haldi and ashwagandha, it also helps reduce inflammation in the body, which is just what is needed by patients of arthritis.
 Ginger: Prescribed for sore throats, intestinal gas, and indigestion, ginger root also reduces inflammation and improves joint mobility. Boil some in water and sip this decoction while it is still warm.
 Ksheerabala taila: This oil is composed of three elements – cow's milk, a herb named bala, and til oil. This combination reduces the imbalance of air (vata) in the body.
From HT Brunch, November 25, 2018
Follow us on twitter.com/HTBrunch
Connect with us on facebook.com/hindustantimesbrunch
Personalise your news feed. Follow trending topics