Economic survey 2023 to be tabled today: All you need to know about it
Jan 31, 2023 09:14 AM IST
A day before of the Union Budget, the government is set to table the economic survey 2023 on Tuesday at 11am.
A day before of the Union Budget, the government is set to table the economic survey 2023 on Tuesday at 11am. Union finance minister Nirmala Sitharaman will present the pre-Budget document after President Droupadi Murmu's address to the joint sitting of the two Houses of Parliament.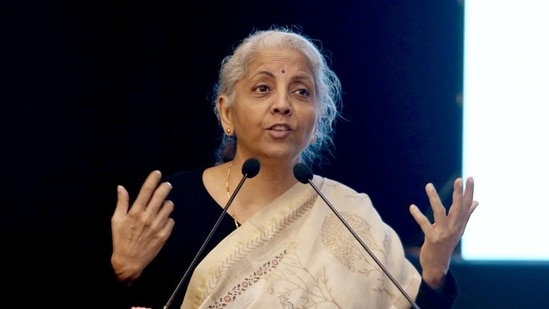 The Parliament's Budget session is expected to see the opposition raising several issues, including the BBC documentary on the 2002 Gujarat riots. The Aam Aadmi Party (AAP) is also set to boycott the President's address with the party's MPs to stay out of the Parliament House, reported ANI citing party sources.
Also read: Number theory: The role of taxes in the Union Budget
Here's all you need to know about Economic Survey:
1. The Economic Survey is a pre-Budget document prepared by the Economic Division of the Department of Economic Affairs in the ministry of finance and formulated under the supervision of the chief economic adviser (V Anantha Nageswaran this year). It is presented to both Houses of Parliament during the Budget session.
2. The document will give insights into the state of the economic performance of the country in the past year, highlights performance on major development programmes, government's policy initiatives, and provides an outlook for the next financial year (2023-24) Budget - which will be presented on Wednesday.
Also read: 'Turning point': IMF raises 2023 world growth forecast to 2.9%, 1st in a year
3. The first economic survey came into existence in 1950-51 and it used to be a part of the budget documents. Later in the 1960s, the survey was separated from the budget documents and presented a day prior to the Union Budget, reported ANI.
4. This year's survey will provide an in-depth analysis of the current state of the economy. Last year's central theme of the economic survey was the 'Agile Approach' which put emphasis on India's economic response to the Covid-19 Pandemic.
5. The economic survey for 2016-17 did not have detailed financial statistics of the government of India, unlike the traditional document.
(With inputs from ANI)