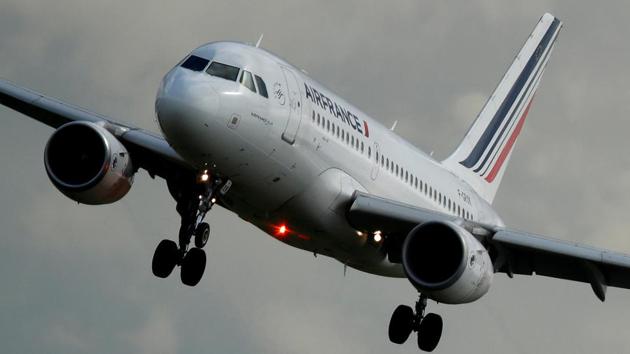 Air France hit by new strike, sinking shares, quitting CEO
Air India shares plunged when French markets opened Monday. Air France-KLM CEO Jean-Marc Janaillac announced his resignation Friday night after workers rejected the company's latest wage proposal
Associated Press, Paris | By Associated Press
UPDATED ON MAY 07, 2018 05:17 PM IST
Air France is grappling with a new strike, a sinking share price and a warning from the French government that the airline's survival is at stake.
Monday's strike prompted the cancellation of about 15% of Air France flights worldwide. The number of striking staffers appears to be slightly declining as the airline enters its 14th day of walkouts in recent months.
Shares plunged when French markets opened Monday. Air France-KLM CEO Jean-Marc Janaillac announced his resignation Friday night after workers rejected the company's latest wage proposal.
The strikes have cost Air France more than 300 million euros. French finance minister Bruno Le Maire on Sunday said the government would not rescue the airline but warned that "the survival of Air France is at stake."
Close