India's April-Feb fiscal deficit breaches FY18 target by 120%
Updated on Mar 28, 2018 05:54 PM IST
Fiscal deficit for the first eleven months of FY18 stood at ₹7.2 lakh crore, 120.3% of the estimated full-year target.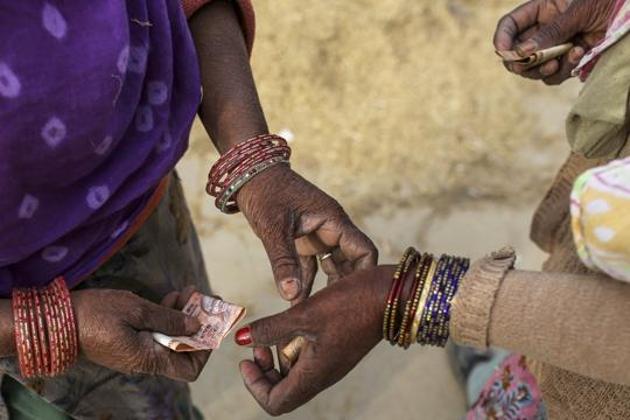 India's fiscal deficit soared to ₹7.15 lakh crore at the end of February, exceeding the revised target of ₹5.94 lakh crore for the entire 2017-18 fiscal.
As per data released by the Controller General of Accounts (CGA), fiscal deficit for April-February was 120% of the revised estimates on account of increased expenditure and subdued revenue receipts.
The monthly account till February-end revealed that the government has collected ₹12.83 lakh crore revenue, which is 79.09% of the revised estimates.
Of this, over ₹10.35 lakh crore is collected from taxes, while over ₹1.42 lakh crore and ₹1.05 lakh crore was accrued on account of non-tax revenue and non-debt capital receipts, respectively.
Non-debt capital receipts consist of recovery of loans of ₹13,301 crore. Besides, ₹92,493 crore has been mopped up through PSU disinvestment till February-end.
In the revised estimates of 2017-18, the government had raised the disinvestment target to ₹1 lakh crore, up from ₹72,500 crore in the Budget estimates.
In 11 months till February, over ₹5.29 lakh crore has been transferred to state governments as devolution of share of taxes by the Centre, which is ₹66,039 crore higher than the corresponding period of last year 2016-17.
Total expenditure incurred by the government during the period was over ₹19.99 lakh crore, which is 90.14% of revised estimates for 2017-18.
Of this, ₹17.02 lakh crore is on revenue account and ₹2.97 lakh crore is on capital account.
Of the total revenue expenditure, ₹4.50 lakh crore is on account of interest payments and ₹2.27 lakh crore is on account of major subsidies.
In the Budget for 2018-19 presented on February 1, Finance Minister Arun Jaitley had revised upwards the fiscal deficit target to 3.5% of the GDP for 2017-18, as against the initial target of 3.2%, on account of GST implementation and deferment of spectrum auction.
The fiscal deficit or gap between total expenditure and revenues has been pegged at 3.3% for 2018-19.
Personalise your news feed. Follow trending topics