Indian economy in slowdown: 5 things PM Modi can do to fire growth
Sep 21, 2017 02:09 PM IST
The government is expected to soon announce measures to revive growth that decelerated to a three-year low of 5.7% in the quarter ended-September.
Worried over a slowdown in the economy, Prime Minister Narendra Modi's government is expected to soon announce measures to revive growth that decelerated to a three-year low of 5.7% in the quarter ended-September.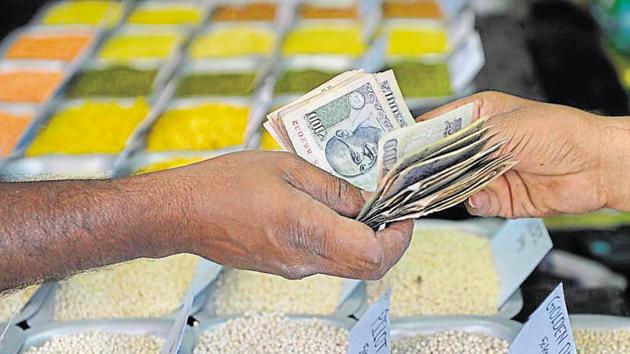 Finance Minister Arun Jaitley held meetings with cabinet colleagues and other government officials over the past two days to devise a plan to lift growth. He has refused to divulge details which he said would be unveiled only after consultation with Modi.
As the economy struggles to shake off the effects of demonetisation and the bumpy roll out of the goods and services tax, many economists are calling for an expansionary fiscal policy to stimulate flagging consumer demand in Asia's third-largest economy. But ramping up government spending, at a time of subdued tax- collections and sluggish economic growth have strained federal revenues, could widen the fiscal deficit beyond the targeted 3.2% of GDP.
The faltering economy has offered the opposition Congress party ample grist for its campaign against Modi ahead of crucial state polls over the next few months leading up to the general elections in 2019.
Here are five things the government can do to boost growth and regain its place as a rare bright spot in the global economy:
Spending out of trouble
The key to a sustainable recovery is the investment cycle. Any strategy will have to delicately balance between the need to push public investment on the one hand and keep the fiscal deficit under check on the other. One option is to spend enough to pump up the economy the way the previous UPA government did to face down the 2008 global slowdown. Public and departmental enterprises that can spend on infrastructure should be asked to speed up and enhance their capex (capital expenditure) plans for the year. The central government may also co-opt some state governments to work towards this objective, says DK Srivastava, chief policy adviser at EY India. The railways ministry, which has been allocated a Rs 55,000 crore budget for 2017-18, has so far spent only Rs 10,068 crore, or 18% of the money allocated in the first four months (April-July) of the fiscal year. But the government is already at 92% of its full-year fiscal deficit target in the first four months (April-July) of 2017-18 and may find it difficult to spend beyond its budgetary means this year.
Private investments
The private sector is still struggling with excess leverage, and is unlikely to ramp up investment significantly in at least the next 1-2 years. Banks are choking with bad debts and the pain from the rollout of GST remains -- leaving India's investment-to-GDP ratio to slip from more than 35% in the last eight years to under 30% now. The government must iron out the wrinkles under the new tax regime expeditiously to restore investor confidence. The clean-up of the banks seems to have begun in earnest, though it is hard to see how the job can be done in less than two or three years. Until then, expecting private sector investments might be foolhardy.
Reviving domestic demand
Consumer sentiment in India is in a trough, in large parts due to the shock recall of high-value banknotes last year as well as the teething pain from GST. As of now, all signs point to falling consumer and business spending in India. In the short term, says Kaushik Basu, former chief economic adviser to the Indian government, policymakers must address declining demand for Indian products, both at home and overseas. A wise mix of public spending and a lower interest rate regime could help India fire demand at home, especially with the festive season around the corner.
Boosting exports
Basu suggests that to mitigate the rupee's appreciation and boost external demand, the Reserve Bank of India (RBI) must be given greater policy space and autonomy. Exporters have complained that they are losing their competitive edge and facing a liquidity crunch due to delays in GST refunds and upfront payment of GST on inputs for exports. Exports constitute around 20% of India's GDP and a slump in exports could aggravate the economic slowdown. In the short term, a quick resolution of tax issues is the order of the day.
Sectoral focus
"As part of its industrial policy, China's government has identified specific economic sectors to boost. India can adopt a similar approach, with health and education being two particularly promising sectors," Basu wrote this week. Despite its success, India's medical tourism industry still has plenty of headroom to grow – not least because health-care costs are rising around the world. The income earned from such tourism could help the country shore up its own health system, ensuring that all Indians – including the poor and especially children, among whom malnourishment remains rampant – have access to quality health care. Likewise, India can become a hub for higher education. For the government, the imperative is to create more regulatory space and provide a facilitating ethos for the private sector. An education boom would bring huge returns for the entire Indian economy, says Basu.
(With input from Mint, Agencies)