RBI objects to new bankruptcy bill for banks, insurers
The Reserve Bank of India says some of its provisions could undermine the authority of other regulatory bodies.Bank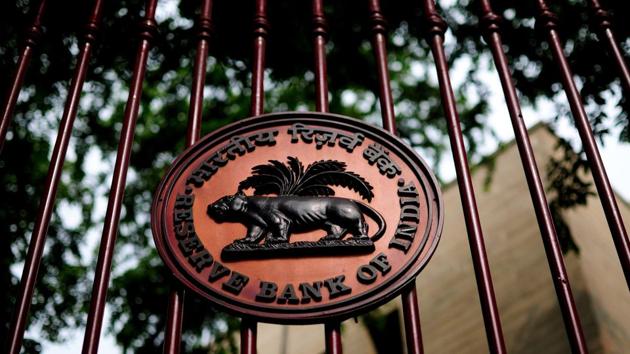 Updated on Oct 31, 2017 09:32 AM IST
Hindustan Times, New Delhi |
Saubhadra Chatterji and P Suchetana Ray
The Reserve Bank of India (RBI) has objected to a draft law dealing with bankruptcy in financial institutions, saying some of its provisions could undermine the authority of other regulatory bodies.
The central bank's opinion is a potential setback for the Financial Resolution and Deposit Insurance Bill, which now faces criticism from opposition parties that say existing laws are enough to tackle bankruptcy in banks and insurance firms.
In August, the government placed the draft law before Parliament but it was immediately referred to a joint panel of both Houses for scrutiny. The panel also sought the RBI's opinion.
The central bank wrote back in early October, objecting to the bill giving wide powers to a proposed regulator. It said the regulator, Resolution Corporation, could undermine the central bank's authority. The RBI also emphasised on "proper harmonisation of roles and responsibilities", suggesting that existing regulators alone be allowed to assess risk of viability in distressed companies. "Otherwise, there would be divergence of assessment," the RBI said in its note to the parliamentary panel, which has been seen by HT. The RBI did not respond to HT's request for comments. TS Vijayan, chief of insurance regulator IRDA, also refused to comment.
The Financial Resolution and Deposit Insurance Bill seeks to protect people's investments in banks and insurance companies as well as limit the use of public money to bail out distressed businesses. The bill is similar to the Insolvency and Bankruptcy Code issued last year, except for the fact that the proposed law would cover only financial sector companies. "We want to ensure full protection to consumers in case of insolvency and the provisions of the proposed bill do just that," said a top finance ministry official. He refused to be named as the bill is still in Parliament.
The RBI has also opposed empowering the Resolution Corporation to carry out joint inspections of potentially insolvent financial institutions. "We don't agree with the need for joint inspection with RC," the RBI's note said, referring to the proposed regulator.
The central bank's comments have led opposition members on the panel to question the need for a new legislation to deal with bankruptcy in financial institutions — a rare occasion when an entire bill backed by the NDA government has been challenged.
"Parliament has passed an Insolvency and bankruptcy Code in 2016. The RBI Act also has enough safeguards. Where is there a need for another bill?" asked an opposition a member of the joint parliamentary panel, who spoke on the condition of anonymity as he is not authorised to speak to journalists.
Objections to the bill have also come from the Insurance Regulatory and Development Authority. Underlining its ability to resolve bankruptcy among insurers, the insurance regulator cited three instances when companies were restructured "without any loss to the customers". The panel might ask RBI governor Urjit Patel to depose, sources said.
Close Story