Reliance Jio extends Prime, becomes largest broadband provider with 72 mn users
Updated on Apr 01, 2017 03:29 PM IST
Reliance Jio, Mukesh Ambani's telecom venture, which has created a storm in India's telecom industry with its free internet services, will stop giving out Prime memberships to its users and start charging customers from April 1, to its competitors' relief.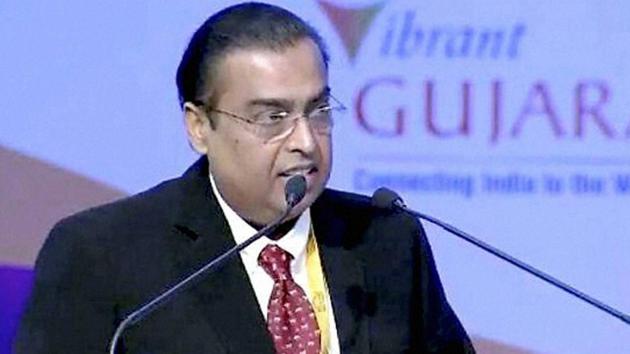 Reliance Jio, Mukesh Ambani's telecom venture, which has created a storm in India's telecom industry with its free internet services, has extended the deadline to purchase Prime memberships to April 15, and will also start charging its customers, to competition's relief.
"Jio's free service period is coming to an end. Users who do not recharge by the extended date of 15th April will experience degradation and discontinuation of services. But, I am conscious that this is the largest migration from free to paid services in history. We are committed to doing this gradually, so that both Reliance Jio and its customers have the time to adjust, fine tune and perfect this transition," said Ambani.
The company has already signed up about 72 million Prime customers, and claims to have more than 100 million users on its network, most of which are data users. That would also make Reliance Jio the company with the largest number of broadband data customers.
Bharti Airtel on December 31, 2016 had 54.9 million data customers (of which mobile broadband customers were 37.7 million), after it witnessed a sequential drop of 12.4% in straight quarters. Idea Cellular had 32.6 million users (the company does not disclose its 4G subscriber base), down from 34.8 million, in the previous quarter.
Prime is a special membership that Reliance Jio is offering to all its customer who take Jio connections before April 1, at an additional cost of Rs 99, for a year. The membership will be valid only until March 31, 2018 -- after which the company will take a call on if it wants to extent the service. Till then, all Prime members can avail the benefits.
Members get additional benefits in form of additional data, at the same price as a non-Prime user. For example, for Rs 128, with 28 days of validity, both Prime and non-Prime users get unlimited free calls. But when it comes to data, a Prime user gets 2GB of data, while a non-Prime user gets 1GB. For Rs 303, with 28 days validity, a Prime user gets 28 GB of data (capped at 1GB per day), while a non-Prime user gets 2.5 GB at 4G speeds.
Reliance Jio started offering Prime memberships to customers from March 1, to reduce churn once it would start charging customers. The offer was valid to all its customers who had already taken up Jio's connections and the once who would take them in the days to come.
Already, over 70% of Jio users have availed the membership -- that is close to Rs 594 crore in revenue at Rs 99 per Prime membership. According to sources, the number of people rushing to stores to upgrade to Prime has surged.
To make the transition better, Reliance Jio will also extend the free tariff for months for selected Prime members. Anyone who pays Rs 303, or more, can enjoy free data usage for the next three months, and will by charged only from July, under what Ambani calls the Jio Summer Surprise.
"Your paid tariff plan will be applied only in July, after the expiry of the complimentary service. This complimentary period will also help to familiarize Jio customers with Jio's fully digital, self-service process of using the MyJio app to perform recharges and to set up digital payment methods for further purchases," said Ambani.
Once Reliance Jio starts charging customers, it might also end up having one of the highest average revenue per user (ARPU) among all telecom operators in the country. For a month's usage, a customer will have to pay a minimum of Rs 161 (at Rs 149 for 28 days). A large chunk of them would be paying Rs 324 for a month (at Rs 303 for a 28 days pack).
Airtel's ARPU was Rs 172 on December 31, and Idea Cellular's was Rs 157 -- which includes revenue from voice service, which Reliance Jio offers for free.
Ambani also said that Reliance Jio is the world's largest greenfield 4G LTE (or 4G) wireless broadband network, with over 100,000 mobile towers. "We will add another 100,000 towers to our network in the coming months... We are acutely aware that we have small pockets of congestion on our network. With our investment in network expansion, you will see a dramatic improvement in service quality in the coming weeks," he said.
Already, more than Rs 2,00,000 crore of investments have gone into Reliance Jio, and there will be more. Ambani also invited people to opt for Jio as the primary connection, by quitting other networks. "Mobile Number Portability (MNP), which allows consumers to retain their existing mobile number when they switch to Jio, is available for all consumers. Lakhs of consumers have already used this facility. If you have not done so already, I invite you to do MNP and make Jio your permanent home," he said.
Personalise your news feed. Follow trending topics