Don't flip out and call Flipkart a flop
Updated on May 06, 2016 12:05 PM IST
Today's start-ups solve real problems. More to the point, this is not a crash.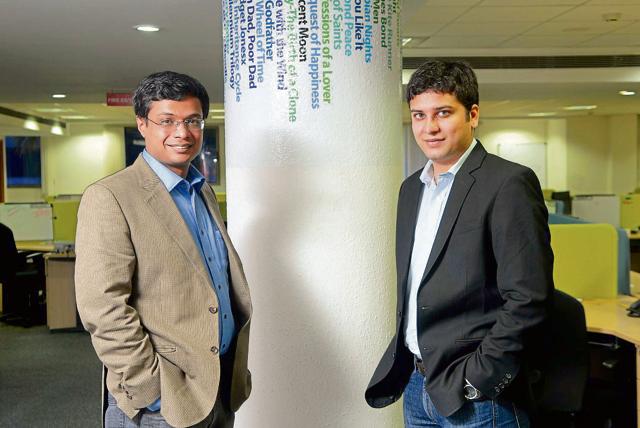 It started to rain bad news about start-ups a bit back. Now it's pouring.
At the end of February, a mutual fund managed by Morgan Stanley marked down the value of its holding in Flipkart by 27%. In April, T Rowe Price reduced the value of its holding in the ecommerce star by 15%. Two days ago, two more of its mutual fund investors marked their holdings down by more than 20%.
In between, Jabong's parent got funding at a third of its last year's valuation, and scores of others failed to get funding. In general, the scenario is different from a year or so ago, when funding rounds of $100 million were being related to the inside pages of newspapers. Now they have become infrequent enough to come on the front page, such as, the one raised by OYO Rooms, though it remains unconfirmed.
This is in keeping with the events elsewhere. Morgan Stanley did not single out Flipkart; it meted out a similar treatment to the Silicon Valley star, data crunching company Palantir Technologies, and marked it down by 32%. It also marked file storage company Dropbox down by 25%. Fidelity slashed the value of its stakes in Dropbox, Snapchat, and Zenefits. T Rowe price cut the value of its holding in Dropbox by more than 50%.
It isn't just the funds. The overall environment seemed to demand a fresh look at start-ups and the way they were being funded. On April 1, Mary Jo White, the head of the United States Securities and Exchange Commission, the markets regulator, warned the technology community and investors to be wary of unicorns, the epithet given to start-ups valued at more than $1 billion.
The term unicorn was first thought of because such highly-valued start-ups were thought to be as rare as the mythical, one-horned, horse-like animal. Now that they have become common, they also appear less precious.
"The concern is whether the prestige associated with reaching a sky-high valuation fast drives companies to try to appear more valuable than they actually are," said Mary Jo White. "There is a worry that the tail might wag the horn."
So Firm Truths sought out Rajat Tandon, who runs Nasscom's 10,000 start-ups programme, and tried to make him squirm. Are they renaming the programme to make it sound more rational? What about 1,000 start-ups, or – to be a tad more realistic – 100 Start-ups? How many entrepreneurs can they really hope to help, given the gloom setting in?
To this column's disappointment, Tandon laughed. Nothing of the sort, he said, it's normal. That should not come as a surprise if you peep into his past. Tandon once had a start-up of his own. It failed, and to date he regrets not putting the failure on his CV with pride.
He thinks the current rationalisation is par for the course. "Isn't it established globally that only one in 10 start-ups succeeds?" It is. In fact, as he points out, even in manufacturing, 70% start-ups fail. The failure rate in technology start-ups is therefore just 20 points higher, and everyone knows that.
In fact, Tandon's team spoke to a range of venture capital firms and entrepreneurs and asked them what they would say to the disturbing question: "Is the party over?" Here, in a nutshell, is what they said.
•This is very different from the dotcom crash of the early 2000s. That crash happened because of flimsy business models. Today's start-ups solve real problems. More to the point, this is not a crash.
•Investors still care more about growth than profits. The only thing is that entrepreneurs need to be more judicious in how they are spending their money.
•Let's not dread the bust. In a business cycle, there is a boom and there is a bust, and there is a need to make mid-course corrections. What is not there is the need to panic.
•The Indian eco-system is too robust to allow a crash. All those millions of smartphones, all those young people filled with aspiration, all the talent of the founders, and all the social acceptability of entrepreneurs will not allow a crash.
There indeed seems little panic among entrepreneurs. Flipkart's Sachin Bansal, speaking at a recent event in Gurgaon, coolly said that the mark-down of his company was a "theoretical exercise" because it was not based on a transaction. The valuation, he said, had not really changed, only a shareholder's opinion had. If Flipkart is not raising funds, the markdown is irrelevant. If it really needs to raise money, it will do so at whatever is the best valuation available.
"In the long term, things will take care of themselves. Good times do not last forever and bad times don't either. Things will keep changing and the learning we should take from this is, when the good times come again -- and they will -- we should not fool ourselves thinking that it will remain constant, and remember a downturn will come again," Business Standard newspaper quoted Bansal as saying.
That may be the biggest difference from the dotcom crash. Back then, nobody sounded so level-headed.
@suveensinha
Personalise your news feed. Follow trending topics