Elon Musk's net worth down by $182 billion since November 2021, 'worst loss' in history
Jan 10, 2023 04:30 PM IST
The Tesla and SpaceX CEO, who bought Twitter in October last year, has officially surpassed SoftBank founder Masayoshi Son, whose total wealth slumped by $58.6 billion in 2000.
Tesla and SpaceX CEO Elon Musk, the world's second-wealthiest person, is now the official record holder for the largest loss of personal fortune in history, according to Guinness World Records, which cited Forbes' estimation of the drop in Musk's net worth.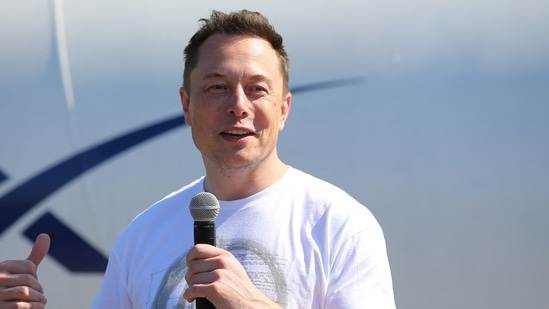 The previous record holder was Korean-Japanese billionaire and Softbank founder Masayoshi Son, whose total wealth dipped by $58.6 billion in 2000, going from 78 billion in February to $19.4 billion in July.
The South African-born entrepreneur, meanwhile, has lost $182 billion since November 2021, Guinness said, adding that the net worth of the 51-year-old business executive slumped from a peak of $320 billion in 2021 to $138 billion in January 2023, putting him behind France's Bernard Arnault, who swapped places with him in December last year, and whose net worth, as of January 10, 2023, stands at $196.6 billion.
Also Read: Who is Bernard Arnault, world's richest person? 10 things to know
While majority of Musk's fortune is tied up in Tesla stock, the decline in his wealth, as per Guinness, began after his acquisition of Twitter, which he bought in October 2022 for $44 billion. The 'tumultuous' takeover, the new owner's 'polarising' behaviour contributed to the biggest Tesla stock-off since 2010, when the company went public.
Also Read: Most famous YouTuber MrBeast asks 'Can I be new Twitter CEO?', Elon Musk says...
Despite this, Tesla continues to be the world's most valuable car company, and its market cap is more than $100 billion larger than that of its closest competitor, Toyota.