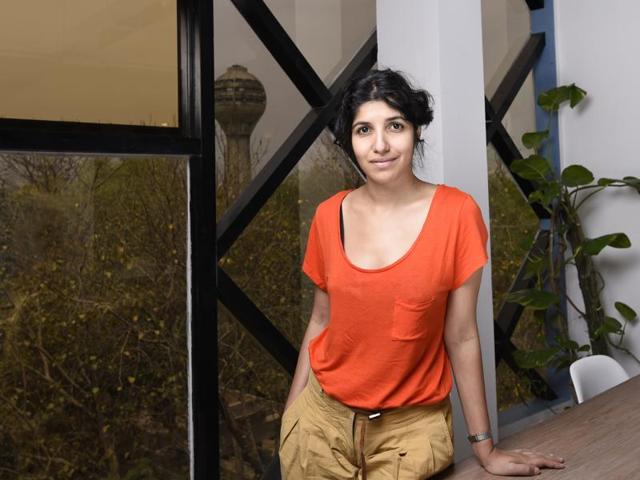 Sunny Leone to Shyam Bhat: Coming from Chiki Sarkar's Juggernaut stable
Juggernaut, Chiki Sarkar's publishing start-up, is betting big on e-books. It will sell them at half the price of the physical book, and it wants them to be read on the cellphone, preferably on its own app launched on Friday.
UPDATED ON APR 25, 2016 10:20 AM IST
How is this for pop psychology?
In June 1997, a nobody called Joanne Rowling published her first book with UK's Bloomsbury. The publisher called her J K Rowling in print. It thought young boys, who were expected to buy her book about Harry Potter, a boy wizard, may not respond well to a woman writer.
Two years later, Rudrani Sarkar joined Bloomsbury and saw up close the rise of Rowling, who would go on to write six more Potter books to create publishing history. Sarkar hardly ever uses her given name, choosing to be called Chiki, even though it might remind her of being scolded as a child for being cheeky.
During her stints as the founding editor-in-chief of Random House India and publisher at Penguin Random House India, Sarkar discovered many writers. If it was diet consultant Rujuta Diwekar at Random, it was Twinkle Khanna at Penguin — to name just one at each.
Now, with Juggernaut, her publishing startup, the stream has become a torrent. At least one of Sarkar's discoveries may pack considerable steam; actress Sunny Leone is writing erotic short stories, of which one will land in the buyer's phone at 10 every night. Umera Ahmed, the Lahore-based writer of television soaps and novels in Urdu, is writing an India-Pakistan love story for Juggernaut. Shyam Bhat, who treated actress Deepika Padukone for depression, is taking a therapist's approach to heartbreak.
There will be more. Juggernaut's first list has 100 books, half of which are its own and half in partnership with other publishers. There will be a new list every month. But there are more reasons why incumbent publishers may need to watch Sarkar's startup, in an industry not known for startups.
New Chapters
"Do you mind if I have a sandwich while we talk?" asks Sarkar, and you feel relieved. In khaki trousers and a wispy T-shirt, she looks impossibly thin. Durga Raghunath, Juggernaut's co-founder and CEO, in blue jeans and a long white kurta whose sleeves are rolled up, looks ready for a challenge. The dark circles under her eyes speak of the hard work in the run-up to Juggernaut's launch. That's understandable given how many new chapters the two ladies, both in their thirties, are looking to add to Indian publishing.
This is an industry that has more or less given up on electronic books, whose share of total sales has been stuck in low single digits. Flipkart shut down its e-book store in February. Insiders at the big publishers say the battle was lost in the pricing – only 15-20% less than physical books — and to piracy, which is much easier in soft copies.
Juggernaut is betting big on e-books. It will sell them at half the price of the physical book, and it wants them to be read on the cellphone, preferably on its own app launched on Friday.
As Raghunath talks about 50 physical books in the first year, she aspires to bring out hundreds of e-books, in all sizes: short stories of 5,000 words, business books of 20,000 words, short books written by well-known authors, and so on. Some e-books will be truncated versions of the physical. All of them will be available to a member for Rs 15 a day, or Rs 299 a month. You can pay through a card or Paytm wallet.
Infosys co-founder Nandan Nilekani, who put the initial capital in Juggernaut with Fabindia's William Bissell and Boston Consulting Group's Neeraj Aggarwal, made sure its app is light, with books staying below 20 MB, much smaller than the usual e-book.
Netflix of books
Two names that crop up often in Sarkar's talk: Netflix and Wattpad. The first for its model that combines its own content with distribution of others, the second because of the way it has built up a community.
Sarkar has a party trick where she asks people to raise their hands if they have written a book or think they can write one, and then those who are regular readers of books. "Everyone at a social gathering has a book in her, but is not necessarily a reader, because writing is self expression," she says. Publishers do not sell too many books at the Jaipur Literature Festival, though the place is crawling with people interested in books.
Juggernaut will have a platform where you can submit your writing. What you submit will be seen by real editors, who will give feedback and take a deserving writer forward. Authors will talk to readers on the Juggernaut platform, and take sessions in writing. Those attending the writing sessions will be given discounts on books and invited to book launches.
The idea is to build a community, which, Sarkar and Raghunath hope, will work like Harry Potter's magic.
Close