Gautam Thapar, promoter of Avantha group, arrested by ED
People familiar with the development said that Thapar, the promoter of Avantha Group, was arrested late Tuesday evening under the Prevention of Money Laundering Act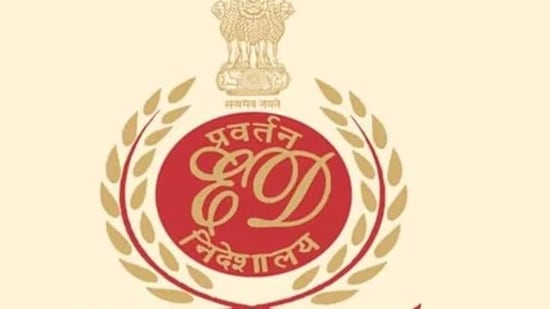 Updated on Aug 05, 2021 09:45 AM IST
By Neeraj Chauhan
, New Delhi
The Enforcement Directorate (ED) has arrested businessman Gautam Thapar for allegedly laundering over ₹500 crore taken from Yes Bank through his alleged "paper companies" and by carrying out "sham transactions".
People familiar with the development said that Thapar, promoter of Avantha Group, was arrested on Tuesday late evening under Prevention of Money Laundering Act (PMLA) after several hours of questioning, during which he didn't cooperate.
The businessman is under investigation by ED and the Central Bureau of Investigation in multiple cases, including a probe pertaining to selling a lavish 1.2-acre bungalow at 40, Amrita Shergill Marg in New Delhi to Yes Bank founder Rana Kapoor, allegedly at half its market price in lieu of a loan worth around ₹1,900 crore granted by the bank to his group company. It is alleged that ₹307 crore bribe was involved in the sale of the bungalow.
CBI registered two fresh bank fraud cases in June this year against Thapar – in ₹466 crore fraud with Yes Bank and ₹2,435 crore fraud with a consortium of banks led by State Bank of India.
ED, while producing Thapar in the court on Wednesday, alleged that ₹500.11 crore proceeds of crime were laundered through Oyster Buildwell Pvt Ltd (OBPL), Jabhua Power Limited (JPL), Jabhua Power Investment Limited (JPIL), Avantha Power and Infrastructure Ltd (APIL), Avantha Realty Ltd (ARL) etc which are being controlled and beneficially owned directly or indirectly by Gautam Thapar.
"The investigation reveals that sham agreements were made by these entities to fraudulently obtain huge amount running into more than ₹500 crores from Yes Bank and further, by different modes of layering, the tainted amount was laundered, and the loan account thus turned non-performing asset (NPA), causing a loss of huge public money," ED said in the court.
It was alleged in the CBI first information report (FIR) that JPL entered in an operations and maintenance contract for its 600 MW power plant with its holding company Jhabua Power Investment Ltd for 10 years. OBPL was required to pay an interest-free refundable security deposit of ₹515 crore to JPIL for which Yes Bank had sanctioned a long-term loan of ₹515 crore for 10 years.
The company defaulted on payments with the account turning into a non-performing asset on October 30, 2019. The total outstanding principal dues stand at ₹466.15 crore.
ED said that OBPL is a paper company with no business activity and no prior experience of handling O&M work for a thermal power plant.
The agency alleged in its remand paper that there was collusion between top management of Yes Bank and Avantha Group.
Also, the agency alleged that Avantha Group companies have diverted huge funds and parked them out of the country.
"There are numerous overseas companies/trusts/bank accounts controlled by Gautam Thapar or his family members that have come to light during investigation and Thapars own immovable properties in couple of countries," agency said.
It added that he gave misleading replies during interrogation and was not cooperating due to which he was arrested to unearth the entire modus operandi and money trail.
Thapar's lawyer Vijay Aggarwal said that his client was in fact the victim in the matter and that the entire transaction had taken place in view of the intention of Yes Bank to have evergreening of loans. He stressed that an email had been received by the Avantha Group from Yes Bank, wherein the entire documentations that were to be executed and the transactions that had to take place were forced upon the Group.
Close Story