Gold monetisation scheme bows to family homilies
There is a conflict between two finance ministers, and it seems the 'official' one is not winning this war.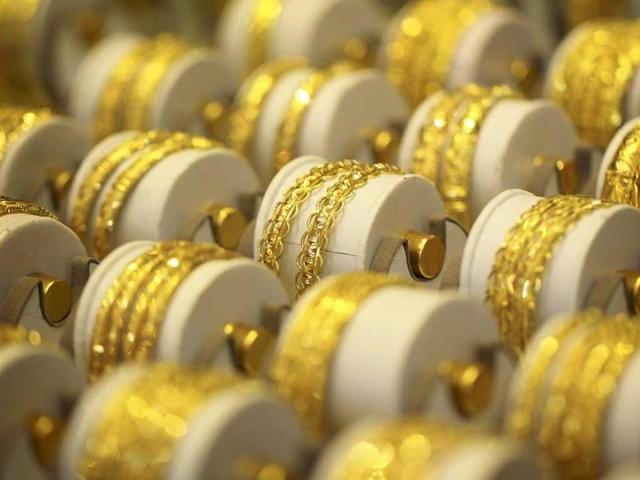 Updated on Mar 29, 2016 09:56 AM IST
Hindustan Times |
, New Delhi
Timsy Jaipuria
There is a conflict between two finance ministers, and it seems the 'official' one is not winning this war.
The country's finance minister announced a scheme to monetise the gold holdings of India's families, but the finance minister back at home, the housewife, is having none of it. This came through clearly at a recent meeting between economic affairs secretary Shaktikanta Das and representatives from the Reserve Bank of India, temple trusts and other bodies, to discuss ways to make the scheme more attractive.
"I am not even able to convince my wife to part with her jewellery, which she hardly uses," one official reportedly said at the meeting, raising laughter. "It's easy to convince North Block but very difficult to convince finance minister at home to participate in this scheme."
The main stumbling block, officials said, was the emotional value attached to the jewellery, which had often been passed on by the previous generation, sometimes even several generations.
The concept of even contemplating monetising such heirlooms was abhorrent to the lady of the house, and this was even leading to confrontations in families, they have found.
Even temples, which receive tonnes of gold every year and were expected to be major participants in the scheme, are not convinced. The head of the Tirupathi Tirumala Devasthanam trust recently said the temple would like to receive interest payments in gold, rather than cash, for deposits of over 3 years' tenure – before which the entire concept of monetising idle gold falls flat.
The government is now mulling the merits of launching an advertisement campaign to educate people of the benefits of the scheme, the official said.
The gold monetisation scheme, launched by Prime Minister Narendra Modi last year, has only managed to garner 3 tonnes of gold in the entire fiscal. India's families are estimated to own some 20,000 tonnes of gold jewellery and bullion.
In January 2016, the finance ministry had relaxed certain norms to make the scheme more attractive, including premature redemption of medium- and long-term deposits, and a commission to banks for their services.
The ministry had also strengthened the physical infrastructure for the scheme by establishing more purity and testing centres for gold before the metal is accepted in banks.
India's love for gold is common knowledge. India is the second largest importer of gold after China, importing as much as 1,000 tonnes a year, which amounts to 25% of its trade deficit.
Close Story