Unpaid salaries, pink slips: The story of lesser-known Indian BPOs
Updated on Apr 18, 2016 08:17 AM IST
In the US, Washington State Attorney General's office in December 2015 sued iYogi, one of the largest remote technical support companies in the world, alleging it used "deception and scare tactics to pressure consumers into buying un-needed tech support services".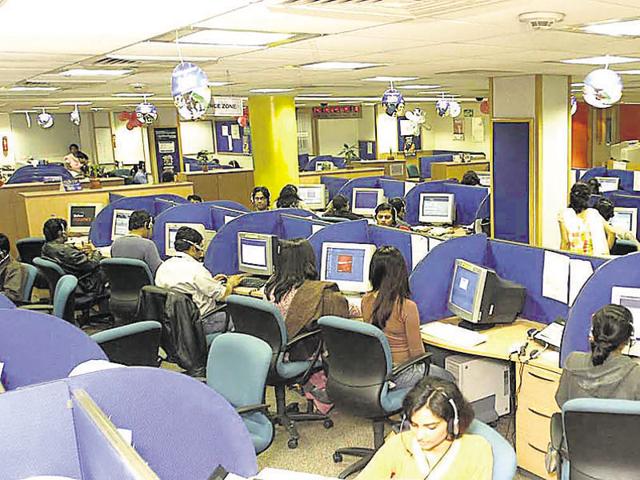 Hindustan Times |
, New Delhi
Sruthin Lal
In December 2015, the Washington State Attorney General's office sued iYogi, a technology support firm run by Indian-American Vishal Dhar, alleging that it used "deception and scare tactics to pressure consumers into buying un-needed tech support services".
iYogi denies the charges, and is to respond to the attorney-general's office.
New York-based iYogi has 4,000 employees and call centres in India and 10 other countries. But the company, which serves over 3-million customers, is facing financial troubles. Around 1,500 employees are said to have put in their papers after not receiving their salaries and allowances for months. iYogi, though, says the the number is much smaller.
"We have been writing emails to the CEO for months. But he is not responding," says Vikas Dhall, a former employee. Dhall says he is to get around Rs 3 lakh from the company. Dhall's concerns mirror those of most employees HT spoke to.
iYogi CEO Udayan Challu, however, says the company is in "a cash flow crisis" and a "difficult time in the business cycle", and that it would get over soon.
In another instance, Zavier Nunees, an employee with Mumbai-based Teams Pvt Ltd, discovered one morning that his company, which offered technical services solution to customers in the US and UK, have shut down without any prior notice. Teams was yet to pay employees two months of their salaries .
"Most of us were undergraduates and freshers earning between Rs 9,000 to Rs 12,000. We didn't know what to do. Nobody responded to us. We went to the police. They told us to go to court. We could not afford to do that," says a disgruntled Nunees. He moved on, so did all his former colleagues.
For Deepak Goel, an ex-employee of a call centre in Gurgaon, the problem was compounded by the fact that he was not issued a joining letter or a contract. He lost his job in October 2014 and he is yet to get his salary arrears from the company. "Whenever I asked the owner for my salary, he abused and harassed me," says Goel.
"We stayed till we found the promises were fake," says Naveen Mudgal, an employee who quit iYogi. "Our families landed in a serious financial trouble."
India currently has over 2,500 business process management firms, according to industry association Nasscom, and is expected to have employed over 1 million people in 2015-16. Around 80% of the jobs are concentrated in seven major cities, including Delhi-NCR, Bengaluru and Mumbai
But rising competition from BPOs in countries, such as Vietnam and Philippines, and a transformation in the sector, "driven by greater automation, expanding omni-channel presence and application analytics," are causing problems, Nasscom added.
Close Story
Personalise your news feed. Follow trending topics