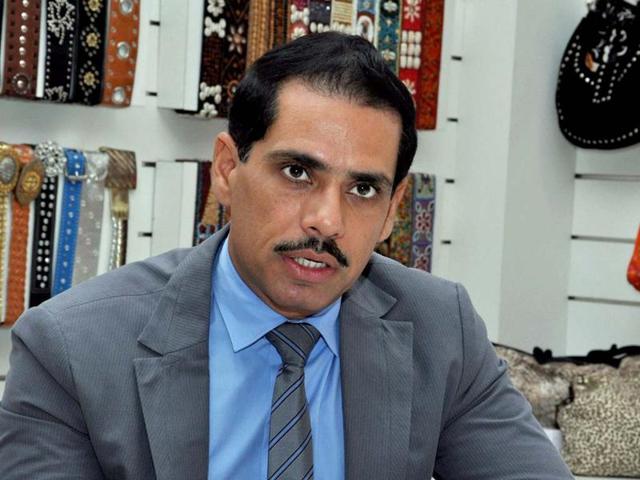 AAP, BJP hit out at Vadra for remarks on even-odd scheme
Vadra has criticised the exemptions granted to vehicles of VIPs by Delhi government in its even-odd scheme to control pollution, saying all must adhere to the law.
UPDATED ON DEC 26, 2015 10:51 PM IST
AAP and BJP on Saturday hit out at Robert Vadra for criticising the even-odd vehicle scheme in Delhi and accused him of being a "hypocrite" as he himself enjoyed the privileges of a VIP.
Vadra has criticised and termed as "complete hypocrisy" the exemptions granted to vehicles of VIPs by Delhi government in its 'even-odd scheme' to control pollution, saying all must adhere to the law.
While AAP asked the Congress president's son-in-law to help in the success of the initiative aimed at bringing pollution under check, BJP said it was ironic and raised more questions.
"He is the biggest hypocrite and he is talking about hypocrisy. He should say what good or productive he has done for the society until now. Instead of commenting on the policy, it would be good if he makes any contribution to make Delhi government's initiative successful," AAP's Delhi unit convenor Dilip Pandey said at a news conference here.
Congress, however, said Vadra was only airing the views of Delhiites as no alternative transport facilities have been created while restricting the entry of vehicles in the national capital and accused AAP of promoting VIPs by giving them exemptions.
Taking a jibe at Vadra for talking about equal treatment, BJP spokesperson Nalin Kohli said, "What an irony. Mr Robert Vadra all his life took privileges for not being an ordinary citizen and he is making a comment about exemptions. I think it is an irony and it raises more questions about him."
AAP spokesperson Ashutosh said, "He is a symbol of hypocrisy...Robert Vadra has no right to speak on this subject like this because he himself is a VIP without a reason. He has been a celebrity all his life and enjoyed being a VIP."
Defending Vadra's remarks, Congress spokesperson Tom Vaddakan said he is expressing the view of the citizens of Delhi and "rightly so, when there is no operational facility available in terms of transport, in terms of metro and the last mile factor and the connectivity is not there."
He said while the disabled and patients are exempted by AAP government, the doctors are not. Judges are permitted but lawyers are not.
"If democracy is to be throttled in this way and the provisions of aadm aadmi is all about 'khas aadmi' by these VIP exemptions, questions will be asked by people of Delhi," Vaddakan said.
Vadra in his facebook post has said, "Odd and Even ways!! Creating parallel lists of exemption, is complete hypocrisy. If a law is implemented in the interest of the people, we all must adhere, and not be VIPs."
The Delhi government has announced a scheme of allowing vehicles of even and odd numbers alternatively on Delhi roads in its bid to control pollution in the national capital, but has come out with exemptions for VIPs.
The scheme is to be enforced from January 1.
Close