Bengaluru acid attack case: 770-page charge sheet filed, details inside
Reported by Arun Dev | Written by Yamini C S | Edited by Chandrashekar Srinivasan
Aug 10, 2022 10:09 AM IST
More grim details have emerged in the Bengaluru acid attack case after police filed a 770-page charge sheet before the Additional Chief Metropolitan Magistrate court on Tuesday.
Bengaluru police on Tuesday filed a 770-page charge sheet before the Additional Chief Metropolitan Magistrate in an acid attack case that happened in the city in late April, news agency ANI reported Wednesday.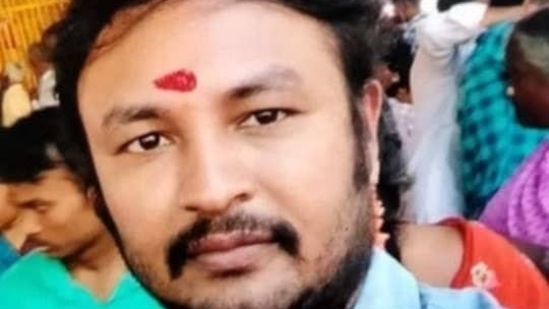 As many as 92 witnesses have been mentioned in the charge sheet. The accused, Nagesh Babu, had been pursuing the victim for around seven years, during which he proposed marriage several times despite the victim's firm refusals.
Senior officials part of the investigation told Hindustan Times the attack was planned well in advance, as Babu had used the letterhead of a private housekeeping firm and e-mailed a supplier to procure the acid.
He had previously bought nine litres of sulphuric acid in 2020 to carry out a similar attack but was stopped by his friends, who convinced him to drop the idea. Police said the accused felt restless after the victim's sister got married and feared the victim would get married soon too.
On the day of the attack, when she refused to marry him again, he hurled a litre of acid at her while she was at her workplace, a private finance firm.
Babu had plans to surrender before the court but when lawyers told him that there was no option to surrender before the court without the FIR being submitted first, he fled from the city.
Soon after the heinous crime, police released pictures of the absconding accused in different get-ups and launched phone numbers for citizens to contact them if they had seen and identified him.
Read: Bengaluru Acid Attack: Cops release accused's photograph
Nagesh Babu, 27 years old, was a garment factory worker and managed to evade police for two weeks before he was nabbed in neighbouring Tamil Nadu, where he was attending a religious programme at Thiruvannamalai in the disguise of a seer. Nagesh even tried to escape post his arrest, which prompted police to fire at his leg.
Meanwhile, the 24-year-old woman has suffered multiple complications post surgeries at the private hospital where she was being treated.