Bengaluru man stabs landlady 91 times, steals jewellery to repay debts; arrested
Jul 25, 2022 01:28 PM IST
A senior police officer said that it was Kishan who informed the family about the murder and helped them with the funeral, in order to evade suspicion
The Bengaluru police arrested a 29-year-old private firm employee on Sunday for murdering his landlady inside her home. The post-mortem of the 75-year-old woman revealed that she was stabbed 91 times by the suspect, who is now in custody. The man was her second-floor tenant, Jai Kishan, who worked as a marketing officer at a software company.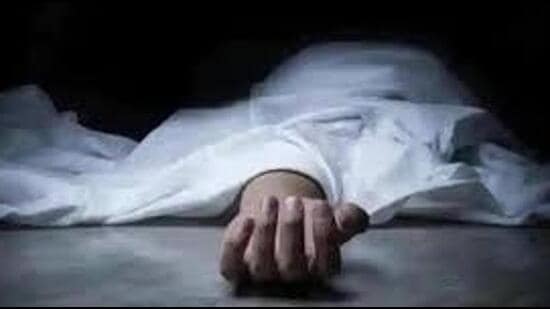 The victim, Yasodamma, was found dead on the ground floor of her house in Vinayaka Nagar, South Bengaluru on July 2. According to senior police officials, since the crime scene was contaminated and there was not enough electronic evidence in the case, the police teams investigating the case were not able to make a breakthrough earlier.
Stay tuned with breaking news on HT Channel on Facebook.
Join Now
According to the police, after a series of investigations and interrogation of over 100 people related to the case, a set of unusual financial transactions by Jai Kishan gave the investigators a breakthrough. However, in the initial days of the probe, Jai Kishan was not even on the list of suspects.
A senior police officer said that it was Kishan who informed the family about the murder and helped them with the funeral, in order to evade suspicion. On July 2, around 9.30 pm, he called up Yasodamma's son Raju, who lives in Banashankari. "He told the son that Yasodamma was found lying in a pool of blood and asked him to come immediately. Meanwhile, Nataraj, another tenant, called an ambulance and Yasodamma was taken to Prashant Hospital where doctors said she was dead," he said.
Since the jewellery she was wearing was missing, police suspected it was a murder for gain. However, a few weeks later, police learnt that Jai Kishan had repaid some loans amounting to ₹4 lakh to various people since the murder. Based on suspicion, he was taken in for questioning. "During the interrogation, he confessed that he had murdered her and stolen the ornaments as well," police said.
He told the police that he had invested money in the stock market and suffered heavy losses. To repay the debts he had taken for these investments, he had taken more loans. He had also taken ₹50,000 from Yasodamma as well.
On July 1 and 2, she even had an argument with Kishan about the money. The argument went too far and Kishan in a fit of rage murdered her, said the officer. "He was in a financial crisis as many of them had begun demanding their money back. Even though he murdered her in a fit of rage, he took her jewellery with the purpose of selling them," the officer added.