Monthly rent, demand for luxury homes on rise in Bengaluru since 2020: Report
Published on Sep 21, 2022 06:02 PM IST
Data from real estate firm Anarock said demand for luxury homes has shot up since 2020, while monthly rent has also increased.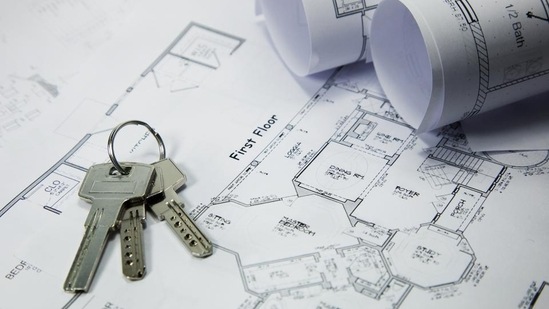 Yamini C S | Edited by Chandrashekar Srinivasan
Data from real estate consultant Anarock said monthly rentals and demand for luxury residential properties have both risen in the last two years across seven major cities: Delhi-NCR, the Mumbai Metropolitan Region (MMR), Chennai, Kolkata, Bengaluru, Hyderabad and Pune, news agency PTI reported.
Of these cities, Bengaluru - specifically the JP Nagar area - saw the highest capital appreciation (nine per cent), which meant average prices per square feet increased to ₹6,200 in 2022 from ₹5,698 in 2020.
Anarock Chairman Anuj Puri said consumer behaviour had altered as a tenant is more likely to lean to large-size homes after the second wave of the pandemic.
READ | Bengaluru undeterred by Omicron, residential unit sales rise 34%
Data indicated monthly rentals in Bengaluru's JP Nagar rose by 13 per cent to ₹52,000 in 2022 from ₹46,000 in 2020.
In Rajaji Nagar average monthly rentals rose 16 per cent to ₹65,000 in 2022 from ₹56,000 in 2020. Capital value grew five per cent to ₹13,900 per sq feet.
By comparison, rental growth was highest in Mumbai's Worli, which saw rents increasing from ₹2 lakh per month in 2020 to ₹2.35 lakh per month for luxury homes having a minimum of 2,000 square feet area. However, capital values saw a mere two per cent rise to ₹39,350 per square feet from ₹38,560.
READ | Bengaluru in top APAC cities for sustainable commercial real estate
In Delhi-NCR, average monthly rentals in Golf Course Road shot up 11 per cent to ₹78,000 from ₹70,000 in 2020. Capital values only gained a mere three per cent from ₹13,150 to ₹13,500 per square feet.
In Chennai, average rentals in Anna Nagar were at ₹63,000 - up from ₹56,000 per month - while capital prices rose to ₹11,850 per sq feet from ₹11,300.
READ | Housing prices in Bengaluru up by 4% in April-June quarter: Report
Hyderabad's Jubilee Hills saw an average monthly rental of ₹62,000, which has increased 15 per cent since 2020, while capital value also appreciated to ₹7,400 from ₹6,950 per square feet.
(With PTI inputs)
Personalise your news feed. Follow trending topics