2 shooters involved in Moose Wala's killing among 3 arrested in attempt to murder case
Published on Aug 09, 2022 01:17 AM IST
Priyavrat alias Fauji (Haryana shooters module head), Kashish (shooter), and Deepak, alias Tinu, (an aide of "main conspirator" in Moose Wala's killing gangster Lawrence Bishnoi) were produced in a Mansa court, which sent them to four days police custody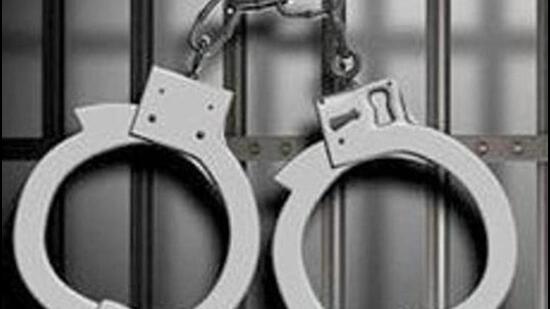 The Mansa police on Monday arrested three accused, including two shooters involved in Sidhu Moose Wala's killing, in an attempt to murder case registered18 days after the singer's murder on June 16.
Priyavrat alias Fauji (Haryana shooters module head), Kashish (shooter), and Deepak, alias Tinu, (an aide of "main conspirator" gangster Lawrence Bishnoi) were produced in a Mansa court, which sent them to four days police custody.
Kuldeep Kumar of Uklana Mandi in Haryana was shot by two unidentified assailants on June 16 near Bretta in Mansa district. Kuldeep sustained a bullet injury on his left thigh but managed to escape the assailants as their pistol got stuck following which they fled. Kuldeep claimed in the first information report that he is a transporter due to which he gets into fights with many people and due to personal enmity, someone has sent men to kill him.
However, Moose Wala was shot dead by six-shooters at Jawaharke village in Mansa district on May 29. Priyarvrat and Kashish were arrested by the Delhi police from Gujarat on June 19.
Meanwhile, police have refused to disclose the details regarding their involvement in this case.
Rajasthan history-sheeters remand extended
A Mansa court on Monday extended the police custody of Rajasthan history-sheeter, who provided Bolero car to shooters in the Sidhu Moose Wala murder case, by three days.
Arshad Khan, who is from Sardarshahar in Rajasthan was produced in Mansa court on Monday after his six-day police remand ended. Mansa police sought more custody for further interrogation. He was brought to Punjab on transit remand from Churu district jail on August 2.
Personalise your news feed. Follow trending topics