2014 road accident: Victim's kin awarded
₹

21.16 lakh compensation

Jan 17, 2023 02:10 AM IST
Almost nine years after a Hoshiarpur man was killed in a road accident, the Motor Accident Claims Tribunal has awarded a compensation of ₹21.16 lakh to his family
Almost nine years after a Hoshiarpur man was killed in a road accident, the Motor Accident Claims Tribunal has awarded a compensation of ₹21.16 lakh to his family.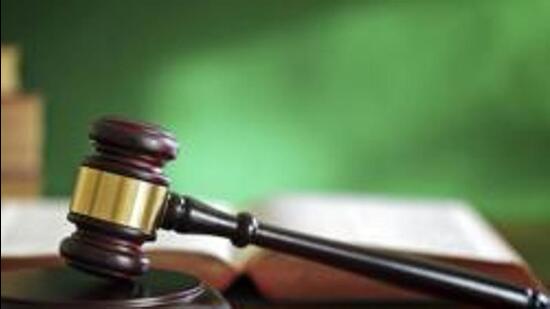 The incident took place on July 2, 2014, when the victim, Vinay Kumar Jain, who was 51 at the time, was driving from Mukerian to Dasua for work. At around 7:30 am, his car crashed into a truck which was parked in the middle of the road without the parking lights turned on near Aima Mangat village. Jain died at the spot and a DDR report was filed.
The defence counsel, Sunil Dixit, argued that if the truck was parked properly and the blinkers were turned on, the accident could have been avoided. The suit was filed against the owner of the truck, Gurpreet Singh of Labana Transport Company in Ambala; driver of the truck Ramesh Kumar of Gazipur, Uttar Pradesh, and the insurance company.
The driver of the truck didn't appear before court and was treated ex-parte. The owner in his reply alleged that no such accident took place and no FIR was registered.
The insurance company said the accident took place due to rash and negligent driving by the deceased. They further submitted that the Kumar did not have a valid and effective driving licence at the time of the alleged accident and the truck did not have valid permit and fitness certificate to ply on road, which is a violation of terms and conditions of insurance policy.
The counsel for the claimants also interviewed an eye witness, Ram Pal, who supported their version and described how the truck was parked in the middle of the road with no indicators.
The court observed that it has been proven on record that Jain died due to the truck driver's negligence . It also observed that the driver also didn't contest the claim petition of the claimants.
Taking the victim's age and his occupation as a cloth merchant into account, the court ruled that the claimants are entitled to receive a compensation of ₹21.16 lakh.