8 children trafficked for labour rescued in Ludhiana
Dec 02, 2021 11:42 PM IST
Kids belonging to Bihar and West Bengal were found in separate coaches of Karmabhoomi Express; the rescued children are aged between 10 and 17
A team of Bachpan Bachao Andolan, a movement campaigning for the rights of children, along with the Ludhiana child protection department and railway protection force, rescued from the railway station eight children who were being trafficked from other states to Punjab to work in factories.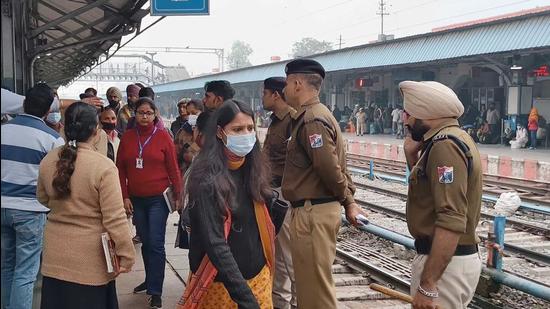 A member of the Bachpan Bachao Andolan team, Yadwinder, said they had received information about some children being trafficked to Punjab from Bihar in Karmabhoomi Express. "The kids were sitting in different coaches. A complaint was made to the district child protection office and railway protection force was also informed about the same," he added.
When the train arrived at platform 2 of the city railway station, the teams checked five coaches of the train and rescued as many as eight children, Yadwinder said.
He said that of these rescued children, four belong to Bihar while the remaining ones are from West Bengal.
A complaint regarding the same has been lodged at the government railway police station and the children will be sent to the child care institute after producing them before the child welfare committee (CWC).
He added that the children will be counselled. We are also trying to identify the human trafficking gang, he added.
The rescued children are aged between 10 and 17.
The committee would also try to ascertain how the traffickers trapped them and where they were planning to take them, officials familiar with the rescue operation said.
It may be noted here that the district child protection department along with Bachpan Bachao Andolan and Childline had on July 8 too rescued three children from Ludhiana railway station.
Among the three, two were rescued from the same train following a tip off. The children were being sent to Ludhiana to work as labourers.
On June 29, 12 such children were rescued during an operation conducted by the same organisation.