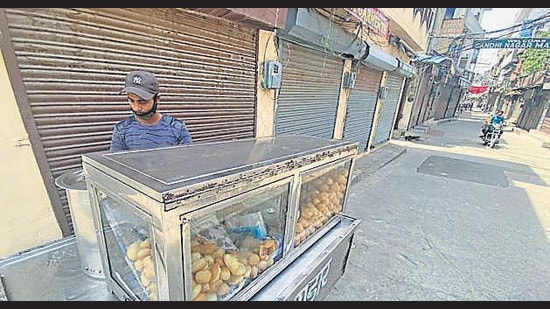 At 343, Ludhiana clocks lowest new Covid cases in 2 months
Daily cases below the 500-mark for the fifth consecutive day; after consistently swelling in the beginning of the month, the active cases are also on the decline
PUBLISHED ON MAY 30, 2021 01:17 AM IST
The latest novel coronavirus infection figures indicate that the second wave is on a downward trend, with the district clocking 343 new cases — the lowest in two months — and 14 virus-induced casualties on Saturday.
The last time the single-day infections in the district were below 350 was March 31 when 328 residents had tested positive. The fatalities also seem to be subsiding as the district had last reported a figure in the ballpark of the day's tally on April 27 with 13 deaths. After consistently swelling in the beginning of the month, the active cases are also on the decline. The district has 5,226 active infections. Encouragingly, the daily cases have been below the 500-mark for the fifth consecutive day.
Nine men and five women lost the battle to the virus on Saturday, the youngest being a 24- year-old man and the oldest a 75-year-old man. Four of the victims were in their 50s, three in their 60s, three in their 70s, two in 30s and one each in the 20 to 40 age bracket.
Of the 83,594 people who have contracted the virus till date, 76,389 have successfully beaten the virus. The district's recovery rate stands at 91.38%. At present, there are 46 patients on ventilator, of which 27 are from Ludhiana and 19 from other districts and states.
Two more succumb to black fungus (BOX)
Two more patients succumbed to black fungus in the district while five fresh cases were reported on Saturday. So far, the district has logged eight deaths due to mucormycosis, of which six are from other districts. As many as 69 patients are undergoing treatment for the formerly rare fungal disease in different city hospitals, of which 27 are from Ludhiana and 42 from other districts.
Close