Spice of life: From frantically busy to joyfully occupied
Jan 25, 2023 07:58 PM IST
My mantra for a happy life is to remain busy, ignore what you can't change, and stay healthy. Like they say, "Vyast raho, mast raho, swasth raho."
It was a sort of upheaval in life, the stoppage of the monthly salary, loss of position and my routine. Coinciding with the time when I was grappling with the empty nest syndrome, superannuation hit me like a double whammy. Initially, it was not easy to handle.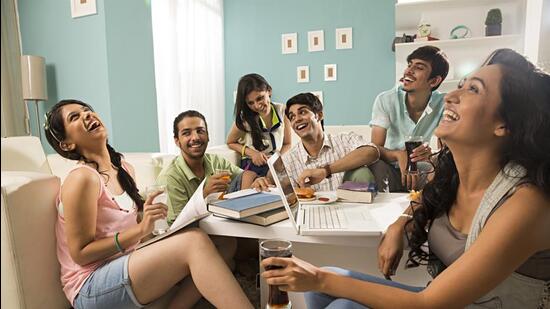 Five years down the line, I'm at ease with this phase of life. I have no big dreams, no great ambitions. I may sound unenthusiastic but the fact is I'm contented and satisfied with life. I've nothing but gratitude for all that I have. A beautiful family, no serious health issues and enough resources, I couldn't have asked for more. I don't have a mansion to live in but there's a cosy home that offers all comforts. I may not be flush with funds but there's enough; in fact, more than I ever dreamt of.
Stay tuned with breaking news on HT Channel on Facebook.
Join Now
You're never too old to set another goal or dream a new dream. I dream, though my dreams are modest, seeped in reality now. I don't aspire to touch the sky, to catch the sun and the moon but I seek little joys of life. I have no lofty targets to achieve, but set small goals for myself that keep me motivated. It may be walking 10,000 steps a day or completing a task. I'm not in the mad race to attain more but that doesn't stop me from striving for small accomplishments. Learning and doing something new gives immense joy.
I may not have big dreams, but I do have a 'choti si aasha', a wish to lead an active, reasonably busy life. As I speak about the need to stay engaged and occupied, I am reminded of the poem, Leisure, by WH Davies, which famously begins, What is this life if, full of care,/We have no time to stand and stare."
Post-retirement, time is not an issue. I have all the time but don't want to just 'stand and stare'. I want to remain busy and active as it is activity that keeps me pepped up and energised. Every morning, there should be something to look forward to, some motivation to jump out of bed. I must have a goal to constantly engage the mind, something creative to keep the spark ignited within. Of course, I don't want to be frantically busy, but would love to be joyfully occupied. To remain busy without being over-ambitious is what I wish.
Also, I wish to be less critical, more accepting. I have come to realise that people don't always behave the way you want them to; situations are not according to your liking. It is better to ignore what you cannot change. Just chill, is the best approach.
My mantra for a happy life is to remain busy, ignore what you can't change, and stay healthy. Like they say, "Vyast raho, mast raho, swasth raho."
rama_1177@yahoo.co.in
The writer retired as associate professor from MCMDAV College, Chandigarh