G20 revamp: Manish Sisodia asks Centre for funds
Feb 05, 2023 02:08 AM IST
Sisodia, who also holds the finance portfolio in the state government, said it would not be an easy task for the Delhi government to spend additional money for G20 preparations from its "limited regular resources"
Delhi Deputy chief minister Manish Sisodia wrote to Union finance minister Nirmala Sitharaman on Saturday, seeking ₹927 crore in funds from the Centre to complete G20-related infrastructure development.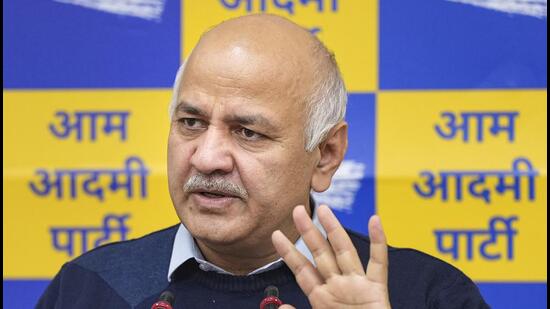 Sisodia, who also holds the finance portfolio in the state government, said it would not be an easy task for the Delhi government to spend additional money for G20 preparations from its "limited regular resources".
He wrote, "Delhi government has not received any financial support from the central government as its share from the central taxes. Delhi government also does not receive any extra grants from the central government. In fact, the MCD does not receive the funds that other municipalities across the country receive on account of the population in their jurisdiction
Also read | 'Betrayal of trust': BJP slams AAP for ₹163.63 crore notice
Requesting Sitharaman to allocate funds, Sisodia wrote, "This would be of great assistance in making sure that the various events and functions that have been planned can take place seamlessly, and the preparations can be completed on time."
Delhi is set to host a number of G20-related meetings, starting from March till the summit meeting featuring the heads of states in September. Several of these meetings are expected to be held at the redeveloped convention centre at Pragati Maidan, which is still under construction.
In his letter, the deputy chief minister stated that various departments of the Delhi government have formulated an outline for events related to infrastructure development which includes proposals for the beautification of spots where G20 events are set to take place, as well as proposals for the staging of specific events and functions.
Agencies have also planned large-scale infrastructure upgrade of roads, parks, public places as well as events like food festivals, tulip festival, G20 theme parks, vintage car rallies, film festivals and a golf tournament.
Some departments and agencies have submitted their action plans and budgetary requirements, including the Public Works Department (PWD), which has asked for ₹448.36 crore, MCD ( ₹249.34 crore), the department of irrigation and flood control ( ₹73 crore), the tourism department ( ₹71.5 crore), Delhi Metro ( ₹16.8 crore), the environment department ( ₹11.2 crore), and the department of arts and culture ( ₹Rs9.85 crore), among others.
Sisodia wrote, "The Delhi government will provide full assistance to the Government of India in order to make the planning of the G20 summit a success. The entirety of the Delhi government will strive to ensure that the foreign guests who arrive here during the G20 summit do not face any trouble."
FINANCE MINISTRY QUOTE HERE
Meanwhile, Bharatiya Janata Party spokesperson Praveen Shankar Kapoor said, "The Arvind Kejriwal government has all along claimed to have a surplus budget, and all G20-related infrastructure preparations will remain in Delhi for long and benefit the city. Hence, it is shocking to see Manish Sisodia seek money from Centre for the preparations."