Vivo accused of committing 'heinous economic offences' by ED in Delhi High Court
Published on Jul 25, 2022 07:55 PM IST
Chinese mobile brand Vivo has been facing ED heat for quite some time now.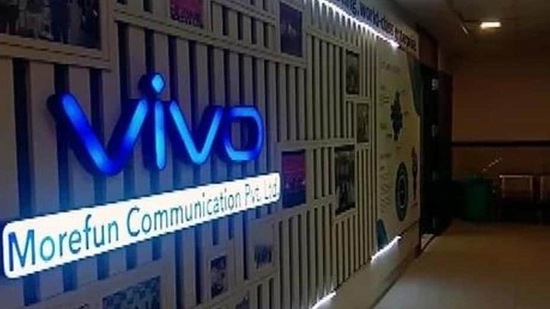 Chinese mobile phone brand Vivo has been accused of committing "heinous economic offense" by the Enforcement Directorate in an affidavit in the Delhi High Court. The remarks came after the central probe agency's action to block the firm's accounts was challenged in the high court.
The brand - which has gradually expanded its India footprint - has been facing ED heat for weeks now. In its affidavit, the probe agency stressed "the reputation and goodwill of the firm are not a relevant consideration" amid a money laundering probe.
Earlier this month, multiple raids were carried out linked to the firm. Later, the probe agency said that it had blocked 119 accounts linked to the firm that were holding about 4.65 billion rupees, according to a report by news agency Reuters.
In its latest court affidavit, the probe agency accused some employees of the firm - including some Chinese nationals of not cooperating. They "had tried to abscond, remove and hide digital devices which were retrieved by the search teams," the filing read.
Protocol was followed in the freezing of accounts, the court was told. The comments follow the court's recent directions of Vivo Mobile being allowed to operate the bank accounts subject to furnishing a bank guarantee of ₹950 crore. The high court is set to hear the matter next on July 28.
Vivo is among the Chinese firms on ED radar. In April, an inquiry was sought against Vivo to see if there were "significant irregularities in the ownership and financial reporting" In May, local units of ZTE Corp. and Vivo Mobile Communications Co. faced investigation for alleged financial irregularities. Xiaomi Corp. is another Chinese firm that has faced ED probe.
The scrutiny against Chinese firms tightened after tensions at the border between the two countries in 2020, leading to multiple rounds of talks. More than 200 mobile apps, including TikTok, have been banned since then.
(With inputs from ANI)
Personalise your news feed. Follow trending topics