Drugs seized from Ggm nightclub, cops take blood samples of 288 party-goers
Jan 28, 2023 11:29 PM IST
Gurugram: A variety of narcotic substances were seized and blood samples of 288 party-goers taken from a nightclub in Gurugram's Udyog Vihar in the intervening night of Friday and Saturday, said police on Saturday
Gurugram: A variety of narcotic substances were seized and blood samples of 288 party-goers taken from a nightclub in Gurugram's Udyog Vihar in the intervening night of Friday and Saturday, said police on Saturday.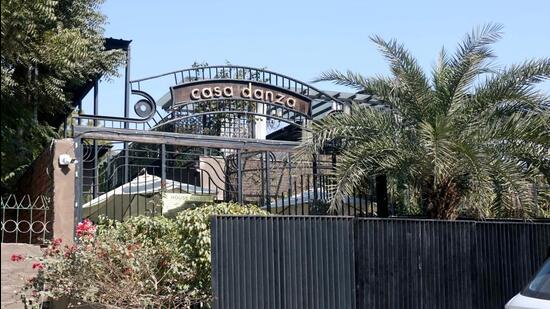 The alleged party was busted at the Casa Danza club in Udyog Vihar Phase 3 based on complaints being received by the police over the last several days.
Police said that the drugs recovered from the party included 6.30 grams of cocaine, 3.67 grams of MDMA, 10.67 grams of charas, 6.3 grams of heroin, 2.20 grams of marijuana along with narcotic pills worth lakhs of rupees.
Preet Pal Sangwan, assistant commissioner of police (crime), who conducted the raid, said that they also took blood samples of the 288 guests attending the party, which included both men and women for drug tests. "The samples have been sent for testing and we will act against those whose test reports are positive. The details are awaited from the forensic lab in Madhuban," he said.
ACP Sangwan said that the party was promoted on social media. "The customers at the club just had to make a demand and drugs would be supplied. There was no attempt by the organisers to even hide their activity. A few drug peddlers were supplying narcotics to this nightclub for the past many months," he said.
Police on Friday formed a team and deployed 10 policemen in plain clothes outside the club to keep a check on the movement of guests and the management. Arrangements were also made for taking blood samples, said police.
Police said a case under sections 21, 22, 25, 27 and 29 of the Narcotic Drugs and Psychotropic Substances (NDPS) Act was registered at the Udyog Vihar police station and six persons, including the club manager has been booked. "They will be asked to join the investigations soon", said ACP Sangwan.
The club management did not respond to repeated phone calls and messages for a response on the matter.
ACP Sangwan said they are questioning a few drug peddlers regarding the supply of contrabands to other clubs. "We have identified a few nightclubs running in the city and will plan raids based on tip-offs.
Police have identified at least 10 areas across the city where the sale of narcotics is rampant. According to police, the drugs that are most commonly used in Gurugram include marijuana, heroin, opium and cocaine, while many also consume codeine-based syrups and synthetic drugs such as lysergic acid diethylamide (LSD) or acid, which is available only in the nightclubs. Hotspots where these illegal drugs are commonly sold include MG Road, Sector 18, Iffco Chowk and the Kundli-Manesar-Palwal Expressway, police said.