Two new Metro lines,
₹

194-cr WiFi project for Mumbai

Oct 20, 2016 09:22 PM IST
Chief minister Devendra Fadnavis announced two new Metro lines — Lokhandwala-Jogeshwari-Vikhroli-Kanjurmarg and Thane-Bhiwandi-Kalyan
With civic bodies across the Mumbai Metropolitan Region (MMR), including the cash-rich Brihanmumbai Municipal Corporation (BMC), going to polls next year, chief minister Devendra Fadnavis on Wednesday rolled out an infrastructure bonanza for the region.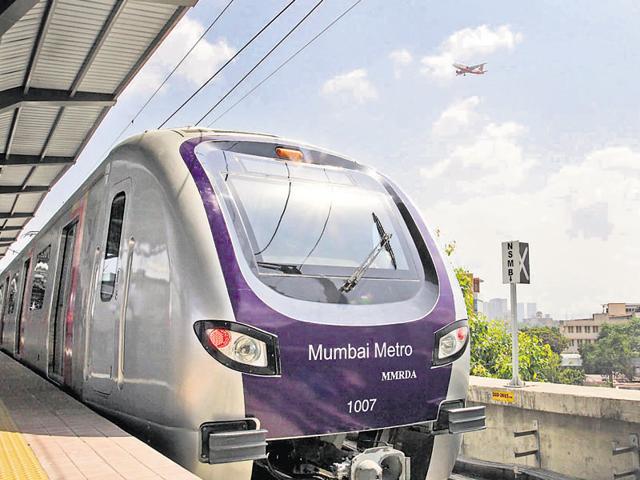 Fadnavis announced two new Metro lines — Lokhandwala-Jogeshwari-Vikhroli-Kanjurmarg and Thane-Bhiwandi-Kalyan — and sanctioned Rs194 crore for the first phase of the WiFi project.
Elections for the municipal corporations of Mumbai, Thane, Bhiwandi-Nizampur, Mira-Bhayander and Ulhasnagar are scheduled for early 2017. The Bharatiya Janata Party (BJP) is aggressively competing against its ally, Shiv Sena, to expand its presence across all civic bodies, especially those in Mumbai and Thane.
While the Sena and BJP are in an alliance in Mumbai, Thane, Ulhasnagar and Mira-Bhayander, Uddhav Thackeray's party has more seats in most of these civic bodies. In the Bhiwandi-Nizampur municipal corporation, the Congress is the single-largest party.
In their battle for supremacy in the BMC, BJP and Sena leaders have already been sparring openly, and the announcements made by the Fadnavis-led Mumbai Metropolitan Region Development Authority (MMRDA) on Wednesday will only add more spice to the fight.
The two new Metro lines will be part of the 173.9-km-long Metro network planned across the MMR by the Fadnavis government. The 14.5-km Lokhandwala-Jogeshwari-Vikhroli-Kanjurmarg line will have 13 stations and is expected to be built for Rs6,672 crore. The 24-km elevated Thane-Bhiwandi-Kalyan, meanwhile, will have 17 stations and is set to cost Rs8,416 crore.
Besides, Fadnavis sanctioned Rs194 crore for the first phase of Mumbai's WiFi project, which will witness 500 hotspots installed across the city. Incidentally, making Mumbai a WiFi zone has been one of Shiv Sena's promises, with Yuva Sena chief Aaditya Thackeray advocating it.
A state government official said the chief minister was keen on showing progress on the Metro projects front before the BMC polls. "With Wednesday's announcement, the chief minister has shown that there is a concrete plan for the Mumbai Metropolitan Region, with a lion's share of it for Mumbai," said the official. While the first metro line, Versova-Andheri-Ghatkopar, was built during the Congress-NCP regime, the BJP-led government is taking up construction of five metro lines.
For Thane, Fadnavis approved widening of a crucial rail over bridge at Kopri in Thane East, promising to spend Rs259 crore for the project. Besides, he also attempted to woo Thane and Bhiwandi voters by approving plans for a Metro line to connect the two satellite cities to Kalyan, a project that was conceived nearly a decade ago, originally as a monorail.
The chief minister has also proposed metro connectivity between Dahisar and Mira-Bhayander. Besides, the MMRDA also approved Rs1,978 crore to strengthen water supply in Mira-Bhayander and Vasai-Virar through the much-delayed Surya water supply scheme, aimed at augmenting water supply to the parched towns from the Surya dam.