CBI can probe ex-TMC leader Vinay Mishra in smuggling cases, says Calcutta HC
Jul 28, 2021 09:46 PM IST
The coal smuggling case, became politically sensitive after CBI questioned TMC's powerful general secretary Abhishek Banerjee's wife Rujira Banerjee and her sister Maneka Gambhir in the run-up to the West Bengal state elections this year
KOLKATA: The Calcutta high court on Wednesday rejected former Trinamool Congress (TMC) leader Vinay Mishra's request to stop the Central Bureau of Investigation (CBI) probe against him in the coal and cattle smuggling cases. The bench of justice Tirthankar Ghosh also declined to extend its order that shielded him from arrest.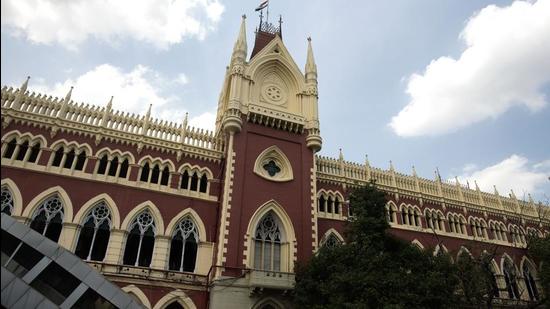 "There has been no illegality committed in the ongoing investigation and as such, there is no scope for interference in the continuation of the investigation," the judge said in his order, declining any relief to the former TMC general secretary of its youth wing who wanted an arrest shield, permission to be questioned over video conferencing and an Interpol red corner notice against him suspended.
The petition was dismissed, said Ayan Bhattacherjee, a member of Mishra's legal team that represented him in the high court.
Vinay Mishra is a prime suspect in a CBI case that alleges that illegally mined coal worth several thousand crores of rupees was sold in the black market over several years by a racket operating in the western parts of West Bengal where the Eastern Coalfields Limited operates several mines. In March this year, the Enforcement Directorate (ED) arrested Vinay Mishra's brother Vikas and attached his property.
On Wednesday, CBI also raided an under-construction apartment owned in east Kolkata by a former officer of the Eastern Coalfields Limited (ECL).
Vinay Mishra's name also figured in a CBI probe into a cross-border cattle smuggling case in which a commandant of the Border Security Force (BSF) which is deployed along the border with Bangladesh, is also an accused.
Vinay Mishra has claimed that he left India on September 16 last year, days before CBI registered the first case on September 21. A second case was registered on November 27.
He is believed to be living in Vanuatu, a chain of 80 islands in the south Pacific, whose citizenship he acquired. A report in Vanuatu media earlier this month said he was granted citizenship under its Development Support Program, which requires applicants to possess net personal assets worth $ 500,000 ( ₹3.7 crore).
The Vanuatu passport would give the businessman visa-free access to more than 130 countries except that he has an Interpol red corner notice pending against him. One of his requests rejected by the high court also was that the red corner notice is suspended.
The coal smuggling case, became politically sensitive after CBI questioned TMC's powerful general secretary Abhishek Banerjee's wife Rujira Banerjee and her sister Maneka Gambhir. The latter's husband, Ankush Arora, and his father Pawan Arora was also grilled. TMC leaders have alleged that the Bharatiya Janata Party (BJP)is using the agency to target West Bengal chief minister Mamata Banerjee by targeting her nephew and keep her under pressure.
During the recent assembly polls, the BJP alleged that Abhishek Banerjee, who also appointed Vinay Mishra as one of the youth wing's general secretaries months before he left the country, was involved in the coal smuggling case. The young Lok Sabha MP was earlier the president of the TMC's youth wing.